Let's look at 5 key soccer essentials from the soccer experts over at Coerver Coaching. What are the key elements that makeup a good soccer player? In the last couple of years Coerver Coaching co-founder Alfred Galustian and I wanted an image that would represent visually our Coerver Coaching Mission, our aim to develop skilled, confident and creative soccer players.
And to help our students of the game to be the best they can be on and off the soccer field, something that means more than simply playing good and smart soccer.
With that in mind we came up with the Coerver Code that was/is our way of communicating visually (and immediately at least for us) what Coerver Coaching is all about , i.e. whole person development…They are the 5 soccer essentials, that we aspire to develop in every Coerver Coaching training session. They are outlined in the image below and are a good way to guide your soccer coaching approach.
The 5 "S" Soccer "Essentials" and The Life Skills they can effect: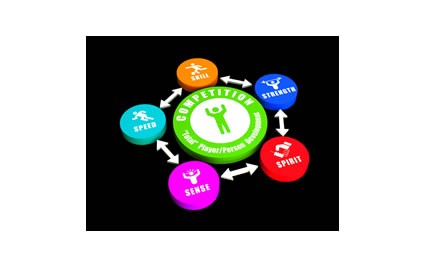 SKILLS: Confidence, Creativity

SPEED: Competition, Focus

SENSE: Study, Decision making, Responsibility

STAMINA: Discipline, Well being, Work Ethic

SPIRIT: Communication, Respect, Sportsmanship, Commitment and Courage.
At the core of the Coerver Code is "COMPETITION". We believe it is "Competition" that hones soccer players skills and personality; produces effective game players; and brings about 'Whole Person Development' that results in Respect for team mates, Opponents and Officials; and the game of soccer itself.
I hope they strike the same emotional chords for you as they do for Alfred and myself and our Coerver Coaches around the world. As a soccer coach, incorporate these 5 key soccer essentials in your training sessions with your teams and you will find success both on the field and off for your players.
Learn more about Coerver Coaching.
Lionel Messi is the perfect soccer player! We all love the way Messi plays. He is destined to make the difference In Saturday's UEFA Champions League Final, Juventus vs Barcelona. In today's soccer coaching blog, Scottish great, John Collins shows you one of Messi's favorite soccer skills. Again, what's great about Coerver is it's all about the soccer ball and improving your touch and skill on the ball.