July 23, 2010 at the Civic Center in San Francisco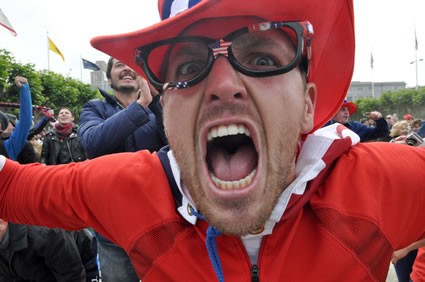 Civic Center Plaza turns into a mosh pit after Landon Donovan's game winner.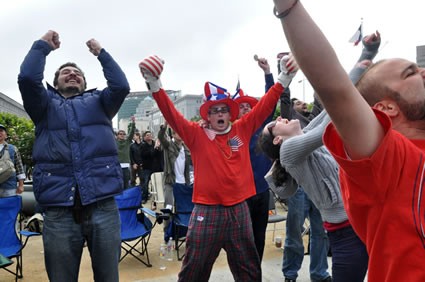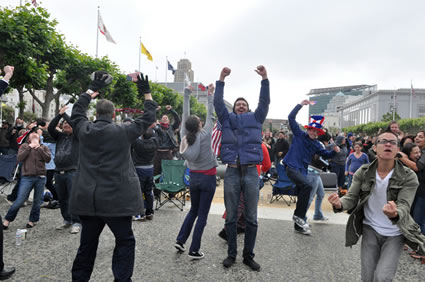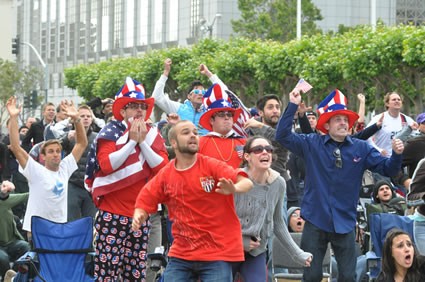 The moment before the last minute goal by Landon Donovan.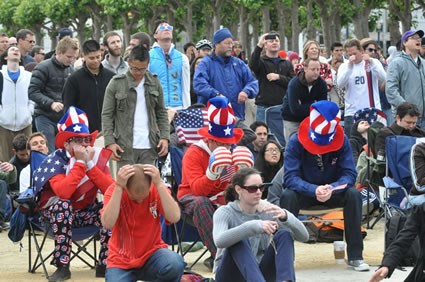 Tension looms like Ocean Beach fog as the United States faces elimination from the 2010 World Cup in South Africa.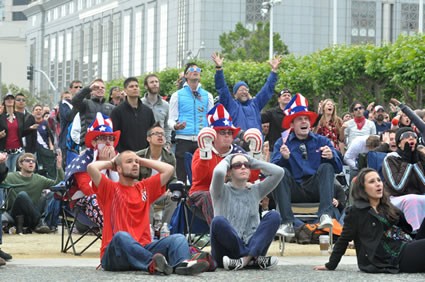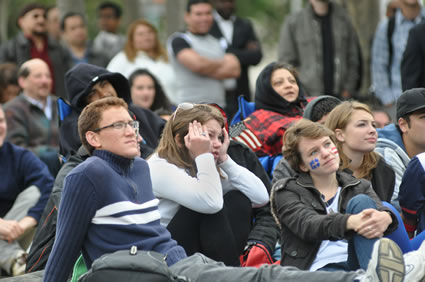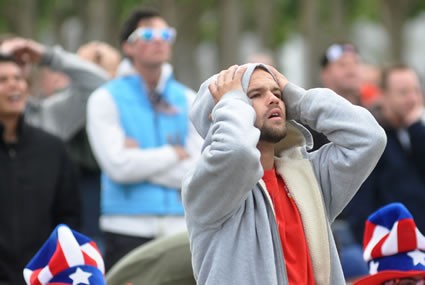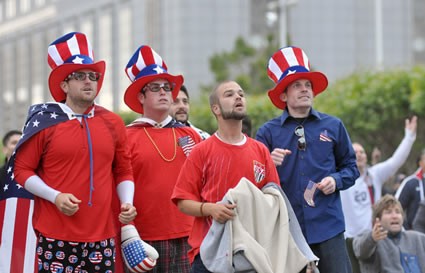 Check out the boxing gloves on the guy in the middle.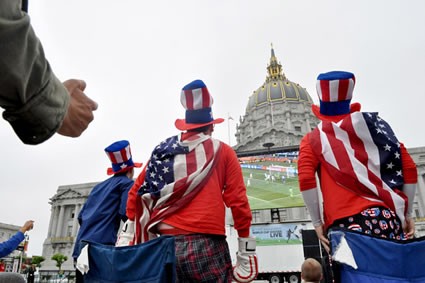 Clint Dempsey's goal is ruled offsides.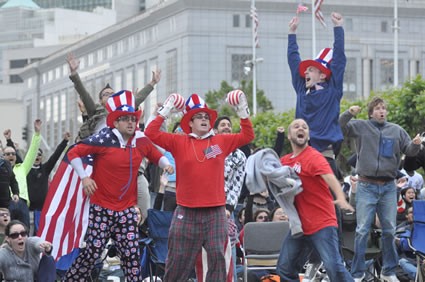 Fans react to Dempsey's goal which looked to put the United States ahead early against Algeria.
Pictures taken by Charles Russo