Update: The event was all about the appearance of Cristiano Ronaldo and the new Nike Mercurial Vapor Superfly II's colorway. See the video here.

On 2/24/10, from a secret location, Nike will write a new chapter in football history. A world first in Mercurial technology, the latest NikeFootball+ Training Program. And a revolution in National Team Kit Design.

NIKE today unveils an action-packed film that brings together some of the world's greatest players to inspire football lovers and sports fans around the world. The epic three-minute "Write the Future" film takes people on a journey that dramatically captures that one moment when headlines are written from a single pass, or one strike can bring a nation eternal happiness, while bringing others to their knees.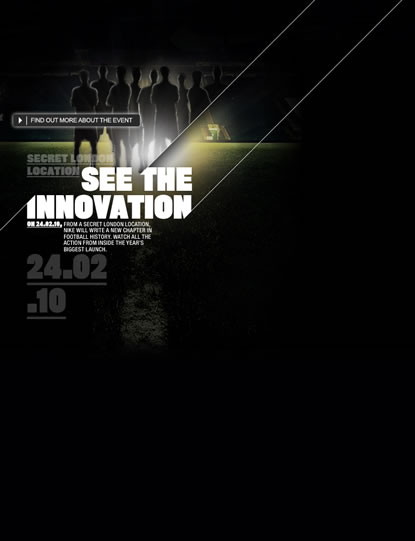 Follow the action on Facebook and the NikeFootball Twitter page.
First image from Facebook of the new Nike soccer shoes…think it's all about speed and light but sturdy cleats. Some say Cristiano Ronaldo is going to show up at the event.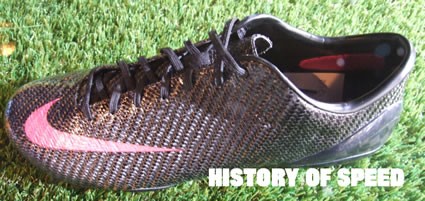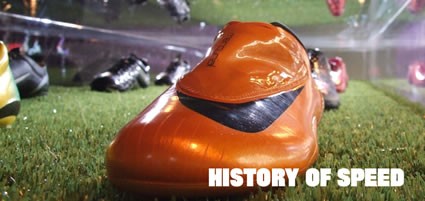 We'll be posting photos and content from the event on our site.
Hat tip to NotCot for the images from the event in London. Nike is taking after Steve Jobs and Apple with the secrecy and the Apple store like location.
The secret location looks like an Apple store.
A whole row of Nike soccer shoes.
Just a few cameras and a few journalists.
The new Nike Mercurial Vapor Superfly II
Cristiano Ronaldo on stage now after a fly deal or traffic of some kind. He said he is fast because of his 'shoes' and because he trains hard and it's his job to be fast.
Ronaldo said: 'I don't copy anyone. I want to be part of the legends of football.'
He also said he still speaks to Alex Ferguson, Rooney, Rio, Anderson, Nani, Evra and a lot of the Manchester United players.
Nike Mercurial Vapor Superfly II – the new colorway.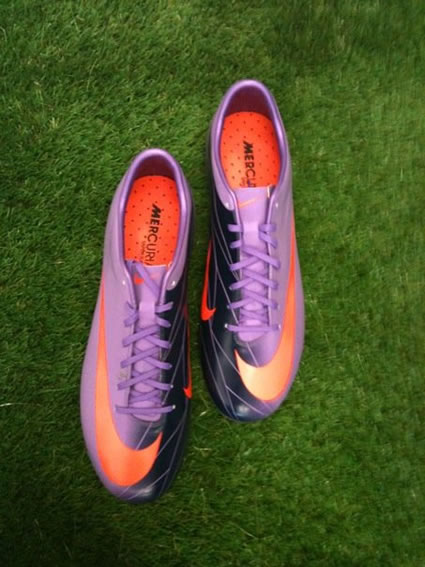 Cristiano Ronaldo said he'd like to play with Wayne Rooney again one day and would pay to watch some of his Real Madrid teammates, like Kaka, play soccer. But he didn't really seem eager to say he'd pay to watch anyone play soccer.
Row after row of Nike Mercurial Vapor Superfly II shoes at the Nike event