New Nike Soccer ad is just as good as you'd expect from Nike and more. The next wave of footballers has arrived. Neymar, M'Vila, Götze. All players who are hungry to break through. Unafraid to line up with Ribéry, Sneijder, Ronaldo. Followed by thousands more. Ready for the chance. Are you? Watch the film, then find what it takes to make it. Here's the new soccer ad from Nike.
The ad features Neymar along with Pique and Iniesta and then Cristiano Ronaldo tries to join the game despite being given a jersey that's way too small for him. That's not all though, Ribery shows up along with Chicharito and even Lebron James.
Wesley Sneijder is surprised the soccer ball didn't go in.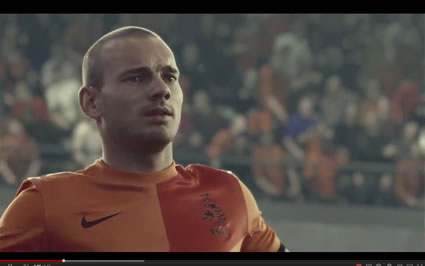 Pep Guardiola taking notes – does he see someone he wants to sign for his new club?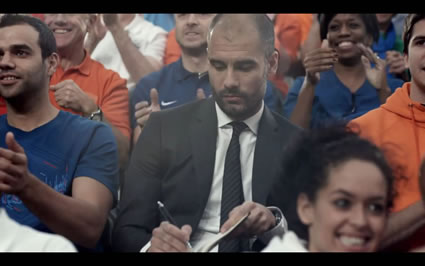 Real Madrid's Memet Ozil driving a golf car with his buddy Mario Götzet.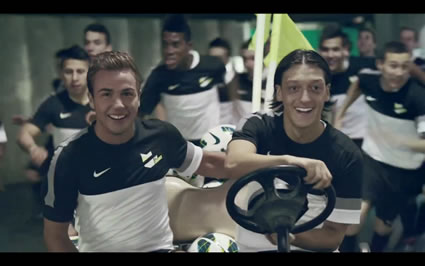 Barcelona's Pique and Iniesta playing in their tuxedos – where's Shakira though.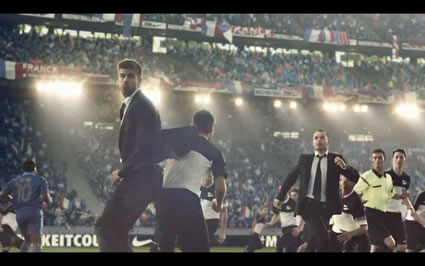 Javier "Chicharito" Hernandez with the volley while holding a water bottle.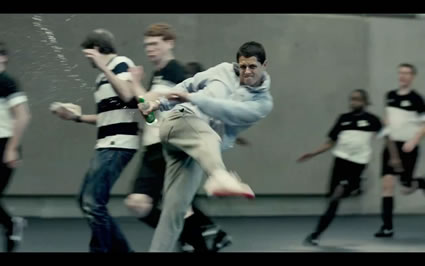 The Miami Heat's Lebron James even shows up to make a save with one hand.
Cristiano Ronaldo in his tiny jersey. There was no way he was going to miss out on this game.