---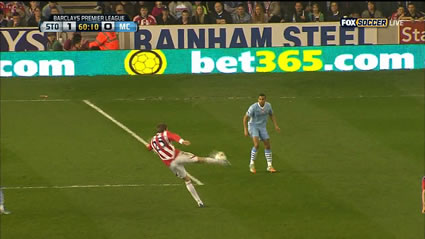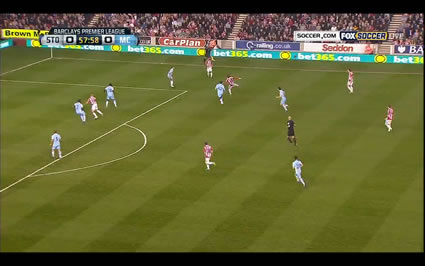 OK, so the goal of the year in the English Premier League has been scored by Stoke's Peter Crouch.
The giraffe like giant volleys the ball up to himself with the inside of his foot and then rips the ball up and over the head of Manchester City keeper Joe Hart. Did you notice how fast Hart threw the ball out of the goal? Think he was a bit upset.
Just an amazing goal from Crouch though, who has always surprised people with his touch and skill on the ball for some who's nearly 6 feet 8 inches tall. Crouch scores from around forty yards away at a terrible angle. Fantastic goal by Crouchdinho.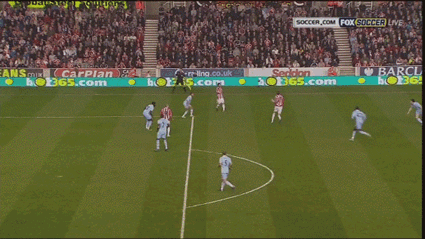 This isn't the first time Crouch has scored an amazing volley. He scored a few while playing for Liverpool, stretching out his long legs to latch on to the ball. The goal is also similar to the one Maxi Rodriguez scored for Argentina against Mexico in the World Cup.
Full Stoke City versus Manchester City highlights right this way from Fox Soccer: