---
I had to post this picture, just a beautiful shot of Qwest Field, and what will be the home for the newest MLS team, Seattle Sounders FC. Could have been much worse so thankfully they've gone with the Sounders as the team name.
This place is going to fill up quick, and not just for Beckham or Blanco games, Seattle is a true soccer town with fans that have grown up watching the Sounders. They've already sold 14,000 season tickets – some clubs don't even average that many fans at their games. MLS waited too long to come to the Northwestern corner.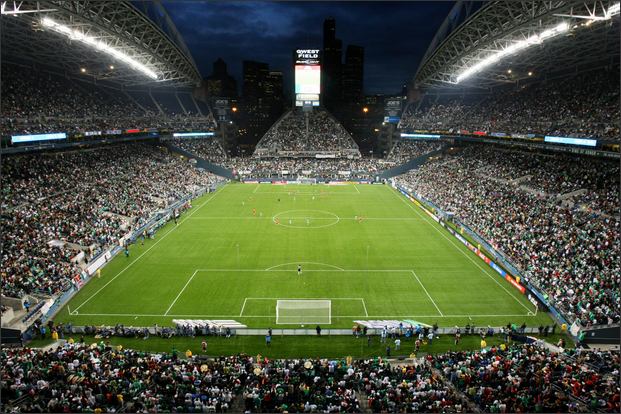 When you look at some of the world's greatest soccer stadiums, some of the new U.S. stadiums are looking more and more than comprable and filling up with soccer fans just as much.