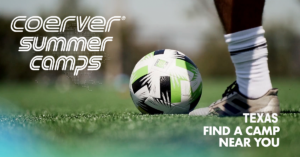 If you're looking for a soccer camp in Texas, you've come to the right place. Below you will find the best soccer camps available in the state of Texas. If you don't find the right soccer camp near where you live, it might be worth it to attend a quality soccer camp in a larger city or even another state nearby. Here are some of the best youth soccer camps in Texas to attend this summer.
Featured Soccer Camps
Soccer Camps International
www.soccercampsinternational.com  – The leader in online registrations for famous and Elite European Clubs Youth Summer Soccer Camps and Soccer Schools, offers players the opportunity to discover new ways of learning and developing soccer skills with players from all over the world in some of the world's best soccer countries including England, Spain, Italy, Portugal and France. Learn how to play the soccer style of Real Madrid, Barcelona, Manchester City, Chelsea, Arsenal, Liverpool, AC Milan, Juventus Turin, Benfica Lisbon, Paris Saint Germain and Bordeaux. Language Classes options available in France, Spain and England. Residential and Day Camp Sessions, Goalkeeper training sessions and girls sessions available. Cultural excursions in top European cities available for select camps. Register Online NOW
Nike Soccer Camps: www.ussportscamps.com/soccer
Get Better this summer at NIKE Soccer Camps! The Nike Soccer Camps provide youth soccer players the opportunity to improve their skills in a high-energy environment which includes morning and afternoon training sessions, small group offensive and defensive tactics and game play with top notch coaches. Offering coed, girls, and boys only programs at fantastic soccer venues with a safe, healthy and FUN learning environment for all ability levels for players of all levels and age ranges. Find soccer camps across the United States from the likes of Vogelsinger, Nike Soccer and the Soccer Academy! Register NOW
No. 1 Soccer Camps: www.no1soccercamps.com
The No.1 Soccer Camps are the leaders in soccer specialty camps for all ages and ability levels. Long recognized as the foremost training ground for goalkeepers and field players endeavoring to improve their soccer prowess, No.1 Soccer Camps will host locations throughout the United States with many new sites this year. In addition to our traditional Youth, Junior and Senior Academy, at select sites we are also offering our unique College Prep Performance Academy as well as our College ID Showcase Camps. Camps will be conducted in Arizona, Texas, Maryland, Ohio, Florida, Colorado, Massachusetts, Illinois, California, Georgia, Oregon, Virginia, Pennsylvania, New Hampshire, New York, South Carolina, Alabama, North Carolina, Michigan, Tennessee and Connecticut. Each campsite is organized into well balanced small groups of field players and goalkeepers with concentration of play on both sides of the ball in the 35 yards immediately in front of the goal, utilizing our unique Go to Goal curriculum. The Machnik Method is recognized as the industry standard. Many No.1 Soccer Camps present sold out situations so it is important to register early!
Register NOW
LA Galaxy Elite Youth Soccer Camps: www.lagalaxy.com
The LA Galaxy is proud and excited to offer a range of ELITE YOUTH PROGRAMS throughout the state of California. Explore your options below to find the programming that best fits your player!
Our specialized training sessions focus on technical and tactical development, activities that encourage creativity and match awareness, and discussions on game-related topics. We strive to identify and develop key players who could advance to play for the Galaxy Discovery Program, LA Galaxy Academy, LA Galaxy II or the LA Galaxy one day.
Register Online NOW
WHAT: Top specialized training sessions focus on technical and tactical development
AGES: 10-16 Years Old (Boys and Girls)
SKILL LEVEL: Intermediate, Competitive, Advanced, Elite (Examples: Flight 1, Silver Elite, ENCL, MLS Next or equivalent)
CAPACITY: To ensure the quality of our Programs, all Camps are limited to 15:1 (Camper to Coach) ratios and registration is first come, first serve.
International Development Academy: www.internationalda.com
IDA camps and player experiences are the new standard for international soccer camps. Designed for serious student-athletes, IDA's camps and player experiences combine elite training, player development, and competitive match-play against top competition. IDA Camps are offered year-round, with specific dates during the summer season. "The intensity of the training and schedule, the real games, the video footage for my highlight film – to name just a few. The whole experience was so different to what we are used to with summer camps and ID camps. Most camps these days are the same thing – show up, do some training, play some practice games with the same players. You can't really compare the two. If you want the real deal, IDA is your best bet."
Register Online NOW
North-East Residential Camp: www.newenglandsurf.com
The North-East Residential Camp is designed for like-minded Players (born in 2012-2011-2010-2008) who want to compete with the Best of the Best players in the North-East region and be coached by some of the best coaches at New England, New Jersey and Rhode Island Surf. 4 days of elite training, coaching, educational workshops, and internal competitions, at one of the best prep schools in New England. This is a fantastic opportunity for all the players to showcase their talents and get ready for the pre-season, and fall season with their clubs.
Register Online NOW
The Berkshire Soccer Academy for Girls: www.berkshiresocceracademy.com
Girls at the Academy receive elite training at top-quality facilities from our qualified and experienced coaching staff. One of the few specialty soccer camps set in a traditional camp environment, we focus on player improvement while deliberately infusing fun and friendship into the learning process. At the Academy, girls discover their greatness both on and off the field. The Academy is located in East Otis, Massachusetts, 10 miles north of the Connecticut border, and about 2 hours by car from Boston, and 2.5 hours from New York City.
All sessions run Sunday morning through Thursday afternoon. Those wishing to attend multiple sessions can attend a Bridge session from Thursday – Sunday (cost $495).
Camp Office Phone (all year): 800-326-9219
Learn more here: www.berkshiresocceracademy.com
One. Soccer Schools Residential Experience: www.onesoccerschools.com
The California Residential programs are designed for the serious, motivated player who has the passion, desire and aspirations to play at the highest level. Our 5, 10 & 15 Day Residential Programs offer a unique and specialized curriculum designed to maximize the individual player's growth and development, self-confidence and overall success during their stay. The residential program attracts talented players from across the United States. Players continue to return every year for the total soccer environment and family they become part of. Our staff are hand picked for their passion and experience within youth soccer! Our training methodology is simple, let the game be the teacher and the coach be the guide. The four 45-minute morning sessions are devoted to the players technical toolbox. The three 45-minute afternoon training sessions are devoted to the four moments of the game, transitions, offense and defense.
Our well thought out themed games look like soccer, and create a highly competitive, challenging, educational and enjoyable experience for the player! The two 45 minute evening sessions are all about competing in small sided games and 2v2 Footvolley. Sprinkle some Qualified Yoga Instruction, Inspirational learning modules on both Nutrition for recovery and health, and team culture and core values, creates an environment unlike no other! For more information on the camp or to see if this would be a good option for your child, contact our Resident Camp Director, Lloyd Biggs at lloyd@onesoccerschools.com and/or visit our website at www.onesoccerschools.com
---
Texas Soccer Camps
AYSES – German International ID Camp
(www.ayses.com/drills-and-camps/german-camp/)
AYSES aspires to be the best development club in the country with a reputation of consistently producing great players for professional clubs and colleges, providing consistent high level of service to its players, parents, coaches and partners, and creating family friendly community that enhances the well being of its members. Camp coaches: Sammy Olali, Herve Guilliod, Camilo Ardila
Austin Aztex Youth Soccer Camp
(www.austinaztex.com)
Austin Aztex Youth Soccer Camps offer the best value and experience to any youth players in the greater Austin area. We run 11 different types of camps suited to ages 4 to 18, from the Little Stars to Game Breakers and Ball Master Programs in 21 different Austin locations. All our camps are coached by professional soccer players from the Austin Aztex soccer team who offer the highest level of coaching and experience to youth players. The camps also include the STARS program which teaches players about important life skills through the sport of soccer.
Our youth soccer camps have special events each day of the week to make every day fun and exciting, such as, Jersey Day and a Camp graduation day. Campers will receive a Soccer ball, Soccer socks, shorts, 2 Aztex T-shirts, an Aztex Sling backpack, Aztex lapel pin and a game ticket for the Aztex vs. NSC Minnesota Stars camper reunion night. This is one of the best soccer camps in Texas.
Head coach and technical director: Paul Dalglish
Assistant Coaches: Zack Pope, Ben Crawley, Ric Granryd, Junro Narita
Baylor Soccer Camps in Texas
(www.baylor.edu/soccercamp)
Developmental Academy
This academy is for girls in grades 4-7 and offers a fun environment to help you become a better soccer player.
Advanced Academy
This academy is for girls in grades 8-12 and is for the more serious soccer player and girls will be decided into two groups; those who aspire to play college soccer and those who are looking to get an edge over their high school opponents.
Bulverde Youth Soccer
(http://www.bysasoccer.org/)
Bulverde Youth Soccer Association (BYSA) offers recreational, academy & select soccer teams throughout the Spring Branch, Bulverde and surrounding areas. If you are between the ages of 4 and 18 and are interested in being part of a team, or a coach in the area looking to form a new team, contact us.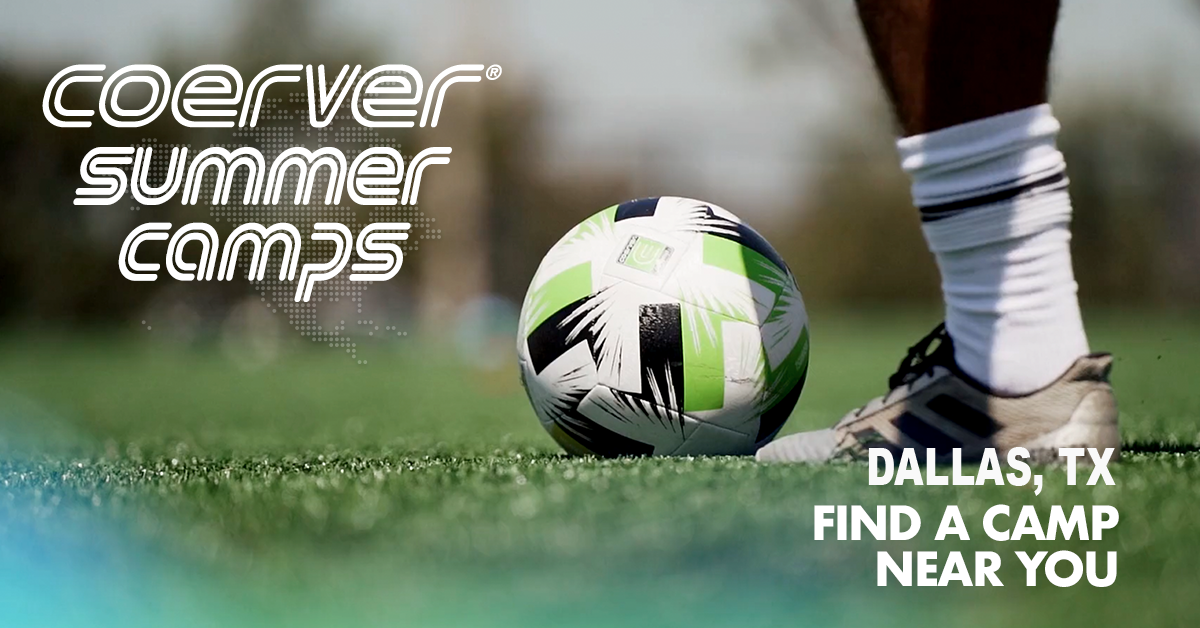 Coerver Coaching USA Soccer Camps – Texas
Click here to see the 2023 Schedule
WHY COERVER COACHING
Do you want your child to learn soccer through a proven teaching method?
Do you want them to get excited about going to practice?
If you answered yes to any or all, then you're in the right place!
The Coerver® Method is a global program that has been growing for over 30 years. Coerver® Coaching develops confident young players with excellent technical techniques and game smarts.
Bring your child to our program and we guarantee they will benefit.
We make learning soccer fun! With lots of age appropriate skills, drills, and games, your child will have a blast and become excited about the game again.
Coerver Coaching's mission is to provide the world's best youth soccer educational services and products at its Player Camps, Schools and Coaches' Clinics. Our aim is to make the benefits of Coerver® Coaching available as widely as possible through our network of Coerver Coaching licensees. Coerver has camps across the country including soccer camps in Texas.
Click here to see the 2023 Schedule
FREE Soccer Training Tips from Coerver Coaching: Enter your email address at this link to start your free soccer training tips: Six Steps to Soccer Success. Find Out Why Over 70,158 Coaches Love Coerver Coaching. Learn more about the The Coerver Coaching Method.
Ed Puskarich Soccer Camps
(http://www.starsnstripessoccer.com/camps.htm)
The Ed Puskarich Soccer Camps are designed to improve the skills of the individual player. Hard work and determination combined with enjoyment provide the ideal foundation for learning. The staff, which is highly skilled, enthusiastic, and experienced in every aspect, offers correct demonstrations as well as careful supervision. Ed Puskarich Soccer Camps have been in existence 1979 in Ohio, Pennsylvania, Tennessee, Illinois, New York, and Texas. The camps provide the ideal atmosphere for your child's improvement in the world's greatest game, Soccer!
EuroTech Soccer-America's 1# Camp & Tour Company
(www.eurotechsoccer.com)
One of the only integrated nationally recognized field player and goalkeeper programs in the country designed for competitive individual players as well as club and high school teams. Eurotech® Soccer Performance Center programs are located nationwide and combine challenging instruction, excellent competition, first class facilities and the finest national, collegiate and international coaching staff to create the most exciting camp experience in North America for boys and girls ages 7-18! Our mix of technical and tactical instruction, actual game situations and problem solving combined with tournament style matches will develop creative, versatile and confident soccer players. Join EuroTech at one of our soccer camps in Texas this summer.
University of Texas-Arlington-Texas
July 24-28
FC Barcelona Soccer Camps
(www.fcbarcelonasoccercamps.com)
The Official FC Barcelona Soccer Camps offers the unique and exciting opportunity to experience specialized soccer training through an official partnership with the world's most successful soccer team and their expert coaches. Enjoy exclusive access to FCBarcelona training methods for a true Barça experience. Our summer soccer camps gather thousands of soccer players every year to improve their level of soccer and share their passion for the beautiful game. Attend one of Barcelona's soccer camps in Texas this summer.
FC Barcelona Soccer Camps in the United states take place in: Miami, Fort Lauderdale, Orlando, Atlanta, Dallas, Houston, Boyds (Maryland), New Jersey.
FC Barcelona has soccer camps in Texas this summer:
The University of Texas at Dallas
800 West Campbell Road
Richardson, TX 75080
The Farm League Park
19823 Stuebner Airline Road
Spring, TX 77379
FC Dallas Soccer Camps in Texas
(https://fcdallascamps.com/index.php)
FC Dallas has the highest rated U.S. Soccer Development Academy in the nation, and has ignited the careers of multiple MLS players including current FC Dallas players Kellyn Acosta, Victor Ulloa, Jesse Gonzalez, Moises Hernandez, Coy Craft, and Paxton Pomykal. As the first step in identifying potential players for the FC Dallas Academy and ECNL, the FC Dallas School of Excellence Soccer Camps are designed to maximize the potential of all aspiring young players. FC Dallas has a history of developing top level players that are now playing in Europe, join us and improve your game at one of our soccer camps in Texas this summer.

Ferdie's Magic Soccer Camps
(www.ferdiesoccermagic.com)
Ferdie's Soccer Magic Camps are like no other. We teach you to elevate your game, and we train you to understand the soccer ball. All the while, stimulating you to believe the impossible. It is the ultimate indulgence into everything good in soccer. FUN, LOVE, EXCITEMENT, EXCEPTIONAL SKILLS. You will love your experience, Guaranteed! Camp director Ferdie Ato Adoboe: Guinness World Records, a professional career that spans over 4 continents, 34 years coaching and teaching, 25 years researching and conducting training camps around the world, Ferdie has made a name for himself as "a world renowned teacher of the game".
Full Pitch Soccer Camps
(www.fullpitchsocceracademy.com)
The Full Pitch Soccer Academy is designed for players who are serious about reaching their highest potential. We train players with a variety of goals whether that's moving up to the next age group to playing college or even professional soccer. During the camp, we'll spend two full days on the field focusing on both technical and tactical elements of the game while also taking time in the classroom to watch National Team and NWSL game footage so players understand how to break down plays and see the whole picture.
Location: Abilene, TX June 2 & 3
Camp coaches: Abby Wambach, Shannon Boxx and Christie Rampone
Henshaw Soccer Camps
(www.ussfsoccer.com)
Mike's philosophy is that good players have to go beyond physical performance and to find a sense of inner excellence that will propel them to higher levels.
His focus has been to teach young people soccer skills with enjoyment as an important part of learning. Mike always tries to keep fun, development and winning in proper order with teamwork and cooperation among teammates. He found that PRACTICE, PRACTICE and PRACTICE will make a player.
Helm Soccer Camps
www.helmsoccer.com
(Landon Donovan, Brian Ching & Stuart Holden)
Chattanooga, TN, Austin TX, Grand Rapids, MI
Young soccer players are given hands-on training by renowned athletes Brian Ching, Stuart Holden, and Landon Donovan. Students will leave our camps with new techniques and an unforgettable experience designed to build character on and off the field.
Houston Cougar Soccer Camp
(http://www.houstoncougarsoccercamp.com/)
The mission of the Houston Cougar Soccer Camp is to provide a complete, in-depth soccer experience emphasizing fundamentals in order to allow young people to reach their full potential. Our camp is a great place to improve your skills, compete against good players, and to build confidence for players both boys and girls of all ages and abilities.
Each camper will receive specific instruction on how to play the game and how to improve himself or herself both on and off the field. Skills and techniques will be improved through individual and small group instruction, drills, and game experience. Instruction will cover all aspects of soccer. Attend one the Houston Cougar soccer camps in Texas this summer.
Longhorn Soccer Camp
(www.longhornsoccerclub.org)
For 28 years, the Longhorn Soccer Camp has provided fun and educational soccer camps for boys and girls ages 6-16. Each year, we host camps in South Texas that suit the needs of beginners yet are challenging for advanced players. We focus on teaching individual techniques and the finer points of playing a position.
Our coaching staff consists of men and women with a total of over 200 years of coaching and playing experience at the state, regional, national, and international levels. In addition to great coaching, all campers will receive a soccer ball and T-shirt. At the Longhorn Soccer Camp, boys and girls can hone their skills, meet new friends from around Texas, and have a lot of fun!
Longview Elite Soccer Club
(http://www.longviewelite.com/)
The Elite Soccer Development Program strives to teach the values of sportsmanship, teamwork, competition and discipline as well as individual achievement. Success is not measured by the win-loss record but by the growth and development of each individual participant.
North Texas Mean Green Soccer Camps
(http://www.meangreensports.com/)
Our camp is dedicated to developing players to their full potential by providing them with a sound foundation of soccer skills. Each morning campers will complete a series of skill stations emphasizing on individual technical skills. In the afternoon session, the coaches will concentrate on small sided games playing indoor soccer. Competitive matches will be played every evening to complete the developmental process. In addition, campers receive three meals a day, camp tshirt, insurance and medical staff. Campers will be grouped according to age and ability.
North Texas Strikers Club
(http://www.northtexasstrikers.com/)
The North Texas Strikes camp is an annual camp held throughout the month of June that prepares the teams of the North Texas Strikers for the upcoming soccer year. The team camp allows the teams and club to get started out together and build bonds within the Club between coaches, players (existing and new) and the teams. For the month of June, the coaching staff evaluates players, focuses in on technical skills, team structure, and scrimmages.
Weekly training during the team camp allows the program and staff to set the tone for the year and make a ton of progress moving into the summer preseason training and open tryouts.
PERUSA Soccer Camp
(www.perusasoccercamp.com)
Camp Director Juan Zapata came to the U. S. from Peru in 2000, where he spent 15 years playing professional soccer in the Asociacion Deportiva De Futbol Profesional. Since being in the United States, he has been coaching youth and adult soccer at several different levels. Juan holds the USSF "A" license, the USSF "Youth National" license, the KNVB "Advanced Coaching" certificate, the KNVB "International Coaching" certificate and was an inaugural member for the USSF "Fitness Level 1" license in April 2006. In August, 2008, Juan will travel to England to take the UEFA "B" licensing course with the English FA.
Houston/Sugar Land Tx
Camp Director: Juan Zapata
E-mail: perusasoccercamp@yahoo.com
Phone: 832-687-5707
Premier Soccer Camps
(http://www.soccercampbytheocean.com)
Contact: Dennis Lukens – 866-449-9237 – Dennis@soccercampbytheocean.com
"The Premier Soccer Camp Training System" was designed and developed by Olympic Soccer Coach, US National Champion Youth Coach and current European Head Coach, our National Director Dennis Lukens. We guarantee that you will dramatically improve your technique, your tactical understanding and your physical fitness after attending one week with Premier Soccer Camps. Our Coaches are National Team Players or MLS/Professional/College Players. All are Elite High Level Players who have the ability to demonstrate to you the simplest or most advanced soccer skills at our soccer camps. Our Elite Staff have coached Olympic, College & Professional Soccer Teams and are United State Soccer Federation and UEFA We have some of the best soccer camp locations in America with sites in CA, FL, TX, PA, MD, NY, NJ, AZ, WA and NV.
Stephen F. Austin State – Soccer Camp at SFA
sfasu.edu
Stephen F. Austin State University is playing host to a residential soccer camp again this summer. The SFA Coaching Staff hosts two different residential camps. The Striker/Keeper Camp is July 17th-19th. The Residential Camp is July 19th-23rd.
Last year some campers took part in both camps. There are many things that separate the SFA Camp from other camps, however the two biggest things would be the full-sided 11 games every night. Many times campers will play against club teams or summer teams as they did last year. They also will have plenty of time to do other things that you might not get to do. Last year campers took part in an outdoor cookout and sand soccer tournament, went swimming in a lazy river, and spent some time out of the sun in a movie theatre.
So the morning and evenings are filled with soccer but the afternoons are filled lots of fun activities. This camp is for boys and girls between the ages of 10-17 years old.
For more information e-mail: soccer@sfasu.edu or call: 936-768-4207
SMU Soccer Academy
(http://smumustangs.cstv.com/socceracademy/)
The SMU Soccer Academy invites players of all levels who have the desire to improve and develop their talents. We will strive to give our campers a solid base of technical training combined with sound tactical instruction. We will utilize the latest playing and training techniques to help them play their best season ever. Each of our campers will receive individual and group instruction designed to meet his or her specific needs and capabilities. Our goal is for them to learn new skills as well as to improve upon those they already possess. We also strive to teach our campers how to train themselves for when they leave the academy.
Tatu's All Star Resident Soccer Camp
(www.tatusoccer.com)
Our residential soccer camp is all about the kids that come to our camps. Many of our campers are residential camp veterans, while many are camping away from home for the first time. Some are relatively new to the sport, while others are preparing for select soccer, regional championships , high school soccer, or even for college soccer. As we prepare for our 17th year of Residential Soccer Camp, we continue to look for ways to innovate, improve, and differentiate our camp, so that all of our campers are provided with an entertaining, yet very productive soccer camp experience.
Texas A&M Soccer Camp
(www.texasmsoccercamp.com)
Every year Texas A&M blows away the competition. Texas A&M soccer campers enjoy an experience unmatched by any other soccer camp in America. The coaching is outstanding, the curriculum is challenging, the facilities are excellent, the support staff is caring and the Callaway House residence hall provides an unbelievable living experience. All campers receive great coaching, a Texas A&M Camp T-Shirt, tickets to A&M home games and a written evaluation of their playing strengths and deficiencies. The overall experience can only be described as "WOW!"
Texas HeatWave Soccer Club
(http://www.txheatwave.com/page/page/3651188.htm)
The Texas HeatWave Soccer Club is a non-profit organization dedicated to promoting youth soccer in the greater Houston area. Our club strives to provide players with the ability to achieve the maximum technical, physical, and psychological soccer attributes that will help enable each player to grow and prosper to their utmost potential–all while developing a love for the sport.
Texas Soccer Academy
(http://www.texassocceracademy.org/)
Our resident and day camps are devised to provide an enjoyable atmosphere that gives instruction for all players. We have programs for experienced and inexperienced players. Some players have attended our program for 11 years and still find it challenging and fun!
University of Texas Soccer Camp for Girls & Boys
(www.texassoccer.com)
Whether your son or daughter is a novice soccer player who's just beginning in this wonderful sport, an experienced player striving to gain an edge against his or her opponents, or a team preparing to capture a league or tournament championship, the Texas Longhorns Soccer Camp offers a training environment and program specifically designed to meet your needs. One of the best soccer camps in Texas to improve your soccer skills and develop overall as a player.
World Wide Soccer
(www.worldwidesoccersa.com)
We do not just run camps during the summer, we also run our camps during all of the holiday seasons including spring break and Christmas. Whenever there is an opportunity for players to play soccer we provide!
Each day at camp will include individual ball skills, technical and tactical skills, small-sided games, coaches challenges and of course, World Wide Soccer's famous 'World Cup', where players get to play in a daily tournament while representing different countries from around the world. Attend one of our soccer camps in Texas this summer.