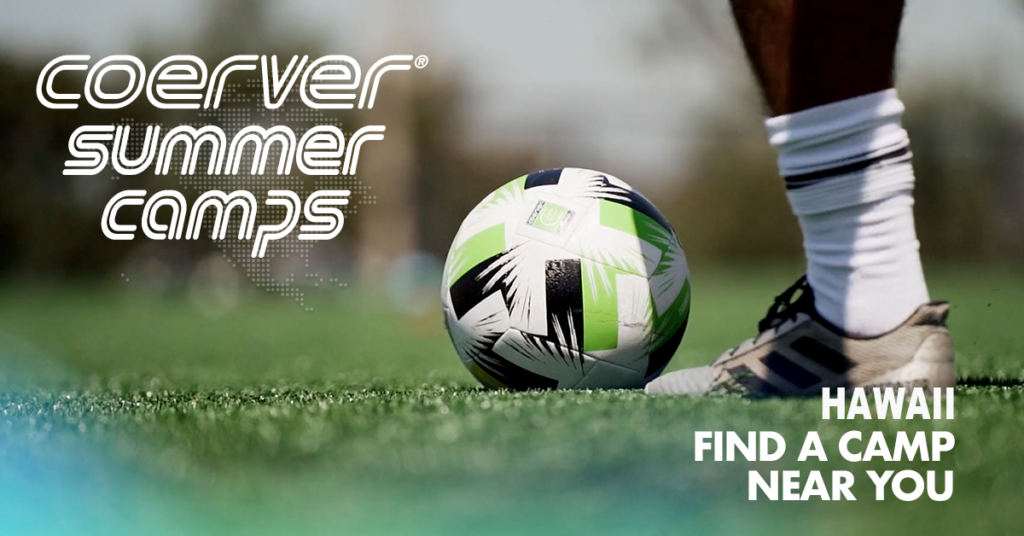 If you're looking for a soccer camp in Hawaii, you've come to the right place. Below you will find the best soccer camps available in the state of Hawaii. If you don't find the right soccer camp near where you live, it might be worth it to attend a quality soccer camp in a larger city or even another state nearby. Here are some of the best youth soccer camps in Hawaii to attend this summer.
Featured Soccer Camps
Soccer Camps International
www.soccercampsinternational.com  – The leader in online registrations for famous and Elite European Clubs Youth Summer Soccer Camps and Soccer Schools, offers players the opportunity to discover new ways of learning and developing soccer skills with players from all over the world in some of the world's best soccer countries including England, Spain, Italy, Portugal and France. Learn how to play the soccer style of Real Madrid, Barcelona, Manchester City, Chelsea, Arsenal, Liverpool, AC Milan, Juventus Turin, Benfica Lisbon, Paris Saint Germain and Bordeaux. Language Classes options available in France, Spain and England. Residential and Day Camp Sessions, Goalkeeper training sessions and girls sessions available. Cultural excursions in top European cities available for select camps. Register Online NOW
Nike Soccer Camps: www.ussportscamps.com/soccer
Get Better this summer at NIKE Soccer Camps! The Nike Soccer Camps provide youth soccer players the opportunity to improve their skills in a high-energy environment which includes morning and afternoon training sessions, small group offensive and defensive tactics and game play with top notch coaches. Offering coed, girls, and boys only programs at fantastic soccer venues with a safe, healthy and FUN learning environment for all ability levels for players of all levels and age ranges. Find soccer camps across the United States from the likes of Vogelsinger, Nike Soccer and the Soccer Academy! Register NOW
No. 1 Soccer Camps: www.no1soccercamps.com
The No.1 Soccer Camps are the leaders in soccer specialty camps for all ages and ability levels. Long recognized as the foremost training ground for goalkeepers and field players endeavoring to improve their soccer prowess, No.1 Soccer Camps will host locations throughout the United States with many new sites this year. In addition to our traditional Youth, Junior and Senior Academy, at select sites we are also offering our unique College Prep Performance Academy as well as our College ID Showcase Camps. Camps will be conducted in Arizona, Texas, Maryland, Ohio, Florida, Colorado, Massachusetts, Illinois, California, Georgia, Oregon, Virginia, Pennsylvania, New Hampshire, New York, South Carolina, Alabama, North Carolina, Michigan, Tennessee and Connecticut. Each campsite is organized into well balanced small groups of field players and goalkeepers with concentration of play on both sides of the ball in the 35 yards immediately in front of the goal, utilizing our unique Go to Goal curriculum. The Machnik Method is recognized as the industry standard. Many No.1 Soccer Camps present sold out situations so it is important to register early!
Register NOW
International Development Academy: www.internationalda.com
IDA camps and player experiences are the new standard for international soccer camps. Designed for serious student-athletes, IDA's camps and player experiences combine elite training, player development, and competitive match-play against top competition. IDA Camps are offered year-round, with specific dates during the summer season. "The intensity of the training and schedule, the real games, the video footage for my highlight film – to name just a few. The whole experience was so different to what we are used to with summer camps and ID camps. Most camps these days are the same thing – show up, do some training, play some practice games with the same players. You can't really compare the two. If you want the real deal, IDA is your best bet."
Register Online NOW
North-East Residential Camp: www.newenglandsurf.com
The North-East Residential Camp is designed for like-minded Players (born in 2012-2011-2010-2008) who want to compete with the Best of the Best players in the North-East region and be coached by some of the best coaches at New England, New Jersey and Rhode Island Surf. 4 days of elite training, coaching, educational workshops, and internal competitions, at one of the best prep schools in New England. This is a fantastic opportunity for all the players to showcase their talents and get ready for the pre-season, and fall season with their clubs.
Register Online NOW
The Berkshire Soccer Academy for Girls: www.berkshiresocceracademy.com
Girls at the Academy receive elite training at top-quality facilities from our qualified and experienced coaching staff. One of the few specialty soccer camps set in a traditional camp environment, we focus on player improvement while deliberately infusing fun and friendship into the learning process. At the Academy, girls discover their greatness both on and off the field. The Academy is located in East Otis, Massachusetts, 10 miles north of the Connecticut border, and about 2 hours by car from Boston, and 2.5 hours from New York City.
Camp Office Phone (all year): 800-326-9219
Learn more here: www.berkshiresocceracademy.com
LA Galaxy Elite Youth Soccer Camps: www.lagalaxy.com
The LA Galaxy is proud and excited to offer a range of ELITE YOUTH PROGRAMS throughout the state of California. Explore your options below to find the programming that best fits your player!
Our specialized training sessions focus on technical and tactical development, activities that encourage creativity and match awareness, and discussions on game-related topics. We strive to identify and develop key players who could advance to play for the Galaxy Discovery Program, LA Galaxy Academy, LA Galaxy II or the LA Galaxy one day.
Register Online NOW
WHAT: Top specialized training sessions focus on technical and tactical development
AGES: 10-16 Years Old (Boys and Girls)
SKILL LEVEL: Intermediate, Competitive, Advanced, Elite (Examples: Flight 1, Silver Elite, ENCL, MLS Next or equivalent)
CAPACITY: To ensure the quality of our Programs, all Camps are limited to 15:1 (Camper to Coach) ratios and registration is first come, first serve
One. Soccer Schools Residential Experience: www.onesoccerschools.com
The California Residential programs are designed for the serious, motivated player who has the passion, desire and aspirations to play at the highest level. Our 5, 10 & 15 Day Residential Programs offer a unique and specialized curriculum designed to maximize the individual player's growth and development, self-confidence and overall success during their stay. The residential program attracts talented players from across the United States. Players continue to return every year for the total soccer environment and family they become part of. Our staff are hand picked for their passion and experience within youth soccer! Our training methodology is simple, let the game be the teacher and the coach be the guide. The four 45-minute morning sessions are devoted to the players technical toolbox. The three 45-minute afternoon training sessions are devoted to the four moments of the game, transitions, offense and defense.
Our well thought out themed games look like soccer, and create a highly competitive, challenging, educational and enjoyable experience for the player! The two 45 minute evening sessions are all about competing in small sided games and 2v2 Footvolley. Sprinkle some Qualified Yoga Instruction, Inspirational learning modules on both Nutrition for recovery and health, and team culture and core values, creates an environment unlike no other! For more information on the camp or to see if this would be a good option for your child, contact our Resident Camp Director, Lloyd Biggs at lloyd@onesoccerschools.com and/or visit our website at www.onesoccerschools.com
---
Hawaii Soccer Camps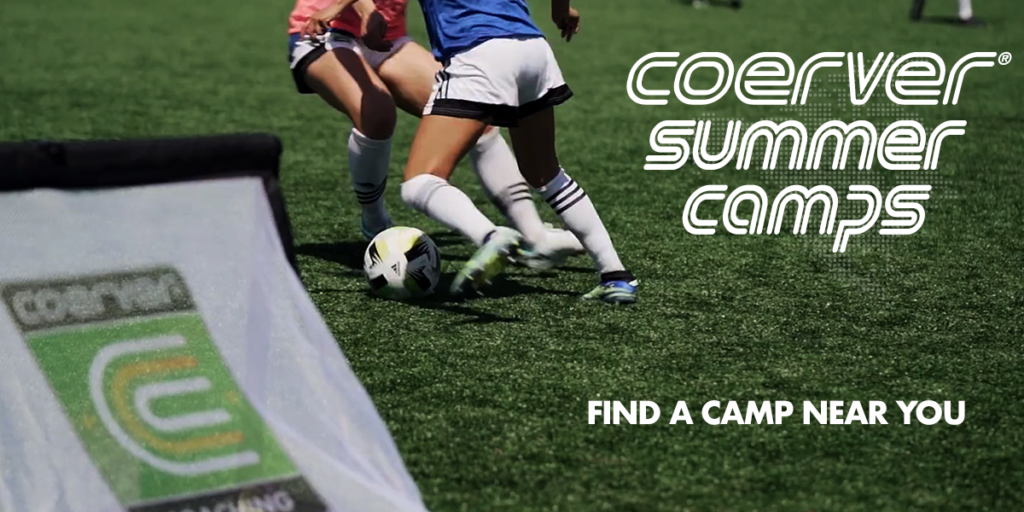 Coerver Coaching USA Soccer Camps – Hawaii 2023
Coerver Coaching's mission is to provide the world's best youth soccer educational services and products at its Player Camps, Schools and Coaches' Clinics. Our aim is to make the benefits of Coerver® Coaching available as widely as possible through our network of Coerver Coaching licensees. Coerver offers soccer camps across the country, including soccer camps in Hawaii.
FREE Soccer Training Tips from Coerver Coaching: Enter your email address at this link to start your free soccer training tips: Six Steps to Soccer Success. Find Out Why Over 70,158 Coaches Love Coerver Coaching. Learn more about the The Coerver Coaching Method.
I Got Skills Hawaii Soccer Camps
(http://www.igotskills.com/soccer-training/camps/hawaii-soccer-camps/)
The I Got Skills Hawaii Soccer Camps focus on footwork, technique, and moves to win. Players improve their soccer skills and develop confidence with the ball. We bring joy to soccer as we teach players to unleash their creativity and give them the confidence to play to their full potential. We offer a fun but structured environment that makes the players wan to keep playing, learning, and developing all day long.
I Got Skills founder Jason Popkin had a vision to "Promote and improve the game of soccer". He started Hawaii Street Soccer and other soccer pickup games in Hawaii.
Join former professional and semi-professional soccer players from Europe, Brazil and Central America, with a UEFA 'A' licensed coach for three days of soccer fundamentals, Quick Ball skills, speed and coordination combined with fitness and nutrition. Soccer – It's not a sport, it's a way of life!
Bob Barry Goalkeeper Clinics
(http://home.hawaii.rr.com/goalkeeperclinic/)
Our goal is to meet the needs of goalkeeping through an intense and proven training methodology. We will introduce players to four elements of goalkeeping. Coaching will cover the technical, tactical, physical and psychological elements to this specialized position. Keepers will learn how to play their position better and be coached at what their responsibilities are in defending and attacking soccer match situations. Attend one of Barry's soccer camps in Hawaii this summer.
Bob Barry
44-130 Kou Place #7
Kaneohe, HI 96744
Phone: (808)-236-4515
Cell: (808)-265-4249
E-mail: barryr003@hawaii.rr.com
Hawaii Youth Soccer Association
(http://www.hawaiisoccer.com/Home_Page.htm)
Soccer Start also helps new programs find the funding and equipment to begin and then to expand their activities. In the past several years, US Youth Soccer has donated hundreds of thousands of dollars in financial and material support to programs across the United States. Focused on making soccer available to lower-income children in underserved communities, Soccer Start provides soccer training and administrative guidance to players and organizations who might otherwise not be exposed to the sport.
Hawaii Youth Soccer Association
P.O. Box 31286
Honolulu, Hawaii 96820
Fax: (808)-678-2020
HYSA@hawaii.rr.com
LA Galaxy Winter Soccer Camp in Hawaii
(https://youth.lagalaxy.com/hawaii/)
An intensive 3 day soccer camp for boys and girls that are seeking high level coaching in an environment that challenges players in all areas of the game
WHAT: Top level training implementing technical and tactical areas of the game
AGES: 7-16 Years Old (Boys and Girls)
SKILL LEVEL: Intermediate, Competitive, Advanced
Le Jardin Soccer Academy
(http://www.lejardinsocceracademy.com/ljsa/)
We are delighted to be running a Chelsea FC camp in Hawaii. We want to thank the Le Jardin Soccer Academy for making this camp possible. This camp will be run by the high standards developed by Chelsea FC. We are sure we are going to see some very talented young players and we are dedicated to giving them the best training possible.
Developed by Chelsea FC Football in the Community and Le Jardin Soccer Academy, the training sessions will focus on taking each player, beginner or elite, and enhancing their technical skills and their tactical understanding of the game.
Power Edge Soccer Camps
(http://www.powderedge-soccer.com/)
Our club is a division of Hawaii Japan Cultural Exchange Inc., that manages Powder Edge Soccer Club, Powder Edge Technical School, Powder Edge Soccer Camps, Hawaii Futsal League, Hawaii Keiki Futsal League, Hawaii U12 Select Team, Kapiolani Saturday Soccer League, and the Culture Exchange between Hawaii and Japan. We also support Training Camps in Hawaii for J-League clubs.
Pro Extreme Soccer Camp – Brian Ching
(http://www.hawaiisoccercamps.com/ProXtreme.htm)
Pro players who have attended in past ProXtreme summer camps include: Hawaii's own Brian Ching (Houston Dynamo & Men's National Team), Cobi Jones (LA Galaxy & Men's National Team), Clint Mathis (New York Red Bulls & Men's National Team), Duke Hashimoto (Real Salt Lake), Ted Eck (Men's National Team & Dallas Burn). Mahalo! Attend Ching's soccer camp in Hawaii this summer and improve your skills on the soccer ball.
Phone: (808)-561-4663
E-mail: info@HawaiiSummerCamps.com
Seabury Hall Soccer Camp in Hawaii
(http://www.seaburyhall.org/summer/SoccerCamp.html)
Coach Mark Kane, along with a staff comprised primarily of college level coaches and players will again offer basic, advanced and striker/goalkeeper skills training. The camp develops a full range of soccer skills, from passing and dribbling to scoring and heading. Tactical training and skill reinforcement are emphasized during games played in afternoon sessions.
Soccer Stars Hawaii
(www.soccerstarshawaii.com)
Location: Waialae Iki Park, Honolulu, Hawaii
Time: 9 am – 2 pm
Camp Cost: $95 per player
Web: Soccerstarshawaii.com
Email: soccerstarshawaii@yahoo.com
Phone: (808) 779-1587
Maximum of 60 participants, for ages 7-12
Ultimate Challenge Summer Camps
(http://www.hawaiisoccercamps.com/UltimateChallenge-Fall.htm)
Offers full day and half day (morning and afternoon sessions), ranging between $100 and $130 per week. Includes one camp t-shirt (extra t-shirts can be purchased). Boys and Girls, ages 5-12. AYSO/HYSA/SAY/US Club Soccer welcomed. No lunch provided, please bring sack lunch. Must bring own ball, shin guards, shoes. Held at Kapiolani Park (Honolulu, Hawaii)
Hawaii Soccer Camps
P O Box 240277
Honolulu, HI 96824
University of Hawaii at Hilo, Wahine Soccer Camps & Clinics
(http://vulcans.uhh.hawaii.edu/camps_detail.php?id=79)
According to camp director/UHH women's soccer coach Travis Clarke, "Our aim is to help produce a player who is imaginative, creative and confident. Each day the players will have a chance to use their technical and tactical skills in the Wahine Cup, a small-sided tournament style games.
Phone: (808)-933-3244