You don't see this too often in soccer: a leg wound that's worthy of a knife fight of some kind. A slice on Rooney's leg that looks pretty bad.

I think they might want to check and see what soccer cleats Fulham's Hugo Rodallega was wearing when he landed on Wayne Rooney's leg and sliced it open. Did Rodallega sharpen his studs before the game or something? That's quite a gash on Rooney's leg. It's hard to even look at. Alex Ferguson is now saying Rooney will be out for a month.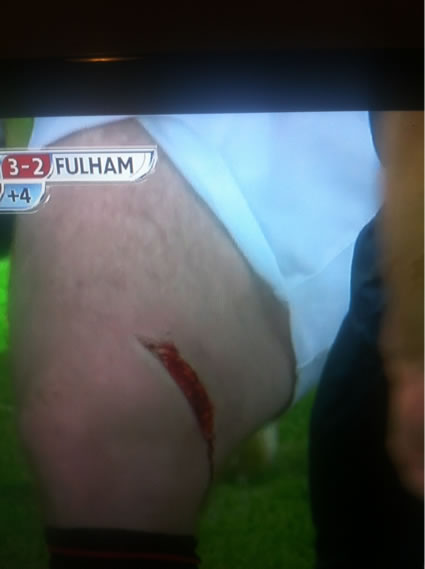 Stuart Holden suffered a similar gash to the knee when Manchester United's Jonny Evans came in studs up.