And I thought Alex Morgan's heart belonged to Barcelona. I guess she's a Manchester United fan too.

Ahead of her Olympic team match at Old Trafford, Alex Morgan tweeted this picture of herself wearing the new Manchester United jersey. I wonder if the other Alex, as in Alex Ferguson, saw this picture. She's got the speed and talent. She might score more goals or at least play more games than a forward named Michael Owen.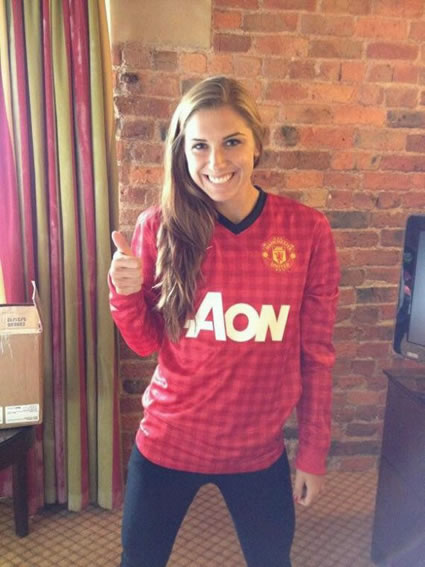 New: Alex Morgan Shooting Drills and Alex Morgan's workout routine.