---
Alex Morgan Wears Her Soccer Socks Like Neymar
So soccer players these days like to wear their socks up and over their knees. Yes, their knees. Take Barcelona and Brazilian star Neymar, he wears his socks so high they're almost connect with his shorts.
Well, it looks like Alex Morgan is following Neymar's look and wearing her socks well up over her knees, too. Take a look at the picture below. If Alex Morgan and Neymar are wearing their socks that high up then maybe there's something to it…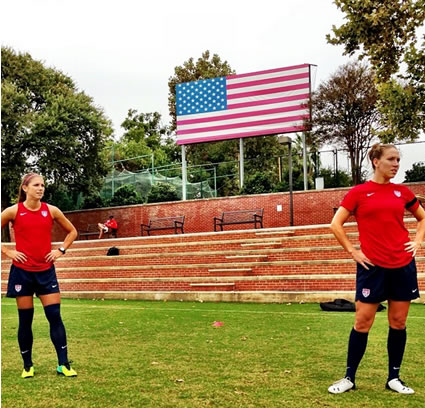 New: Alex Morgan Shooting Drills and Alex Morgan's workout routine.