This is what Charlie Davies has in his face and leg. Amazing. It's like he's some kind of superhero out of a comic strip. Here's hoping that Davies does get back to his old self and rejoins the United States national team. Just do it Charlie.

Davies spent time with DC United of the MLS and then signed a two year deal with Danish side Randers.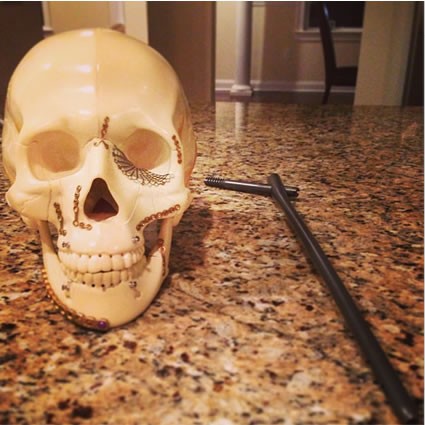 Davies of course was nearly killed in a car accident. Davies tweeted the picture above last night.
Charlie Davies story and return to playing is a good message if you're struggling to get back from any sort of injury, say just a knee injury of some kind, Davies is a good person to follow and see how he's fighting back from an accident that nearly ended his career. He certainly hasn't given up. In a way, it's only made him stronger and want to be the best footballer he can be that much more.
What an incredible story. Keep going Davies!
You've probably heard Charlie Davies' remarkable story, but you've never seen it like this.
On SportsCenter on Friday night, ESPN premiered a new documentary film about the New England Revolution forward.
Arrestingly shot and emotionally told, the 16-minute feature – titled "The Unrelenting Charlie Davies" – takes viewers through Davies' remarkable life story. We hear from the 29-year-old striker, his father, mother, brother, friends and coaches about his occasionally turbulent childhood, rapid rise to US national team stardom, the car accident that changed it all and his battle to reclaim his childhood dream.
Directed by Bryan Reisberg and independent filmmaker Uncorked Productions, the piece is powerful. It features faces we haven't yet seen telling Davies' tale, and plenty of interesting, new perspectives on what made him capable of overcoming such steep obstacles.