Cristiano Ronaldo leaves the game early. Giorgio Chiellini enters the game in the 96th minute, and as a forward no less.
While you can't make this a direct comparison exactly. Ronaldo still playing at a pretty high level for being 37 years old and all. It might be a bit harder for him to see that he's at the later stages of his footballing career. But Chiellini too, at 38 years old, isn't exactly terrible on the soccer pitch, right.
Here's the commentary from ESPN with Italian legend Chiellini coming on in the 96th minute! And then in the top image above you can sadly see young fans try to get a hand shake or high five from Ronaldo as he heads down the tunnel in the 89th minute of the game for Manchester United.
Giorgio Chiellini enters the game in the 96th minute.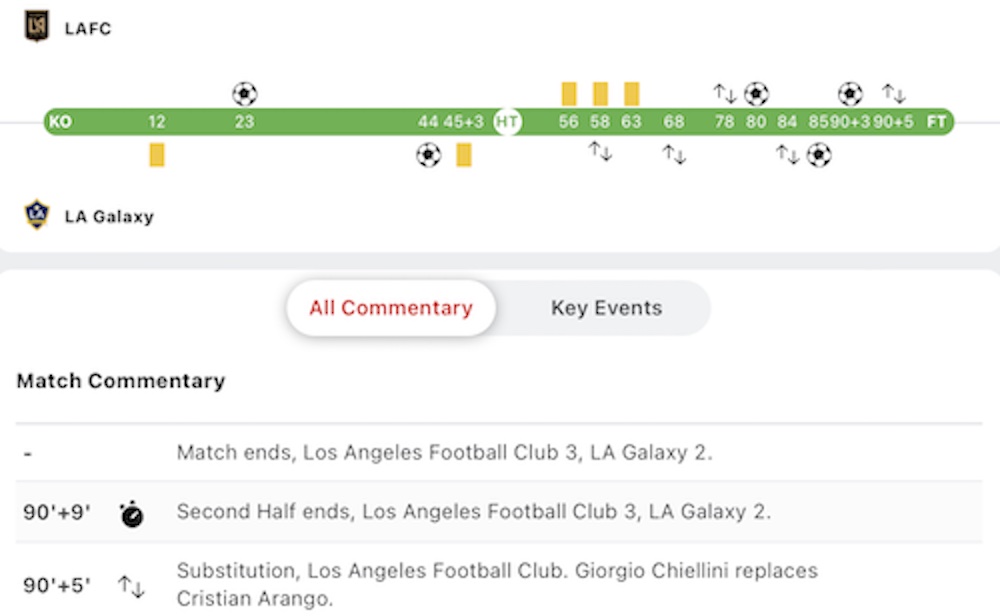 What with Cristiano Ronald apparently refusing to come on late in a game versus Tottenham, it is interesting to see Chiellini come on in the dying minutes of the LAFC playoff game versus the LA Galaxy.
I'm sure it is not easy for Ronaldo, I understand Cristiano's frustration, not playing and starting like he's used to. A player who has scored over 700 goals. Won titles in every country he's played. Someone who will go down in soccer history as one of the greatest to ever play. But what a mistake Cristiano made in leaving the game early – going through the tunnel to the locker rooms before the game had even ended.
Robbie Mustoe and Danny Higginbotham slam Cristiano Ronaldo's actions after the Manchester United star departed the match early as an unused substitute against Tottenham. 'Unacceptable': Cristiano Ronaldo Leaves Game Early.
Ronaldo heads down the tunnel in the 89th minute.
Giorgio Chiellini subbing on for LAFC in the 96th minute in El Trafico. And Chiellini has won titles for Juventus of course. And Champions League titles too. And with Italy. He's even been bitten by another player in a World Cup game. Yet he doesn't complain about coming on late in a game for LAFC. He seems to have more embraced his role in LAFC. Happy teaching and cheering on young players on the LAFC team.
Imagine if you told Giorgio Chiellini 2 years ago that in 24 months he'd be coming on as a 96th min sub to protect an El Trafico lead in the MLS playoff quarterfinals.

"What's an El Trafico?"

— Kyle Bonn (@the_bonnfire) October 21, 2022
What's funny in some way is Ronaldo will end up in the MLS most likely. End up where Chiellini is playing now. Perhaps not for LAFC but for the LA Galaxy if Chicharito decides to leave. There is no doubt Ronaldo would sell a ton of jerseys and fill a lot of stadiums if he comes to the MLS.
Not sure how this will affect Ronaldo's ability to find a new club to play for. But as I said, the draw for Ronaldo at a club will be too much to pass up. Plus, Ronaldo can still score goals!