Dempsey's brand new pair of custom "Don't Tread on Me" Mercurial Superfly boots, imprinted with the name of his baby daughter Elyse. Credit to Dempsey for the image below.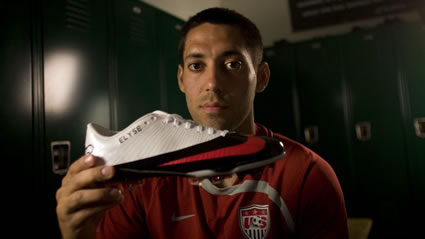 Although Dempsey recently suffered a knee injury, he expects to be back much sooner than first anticipated for Fulham and for the World Cup this summer.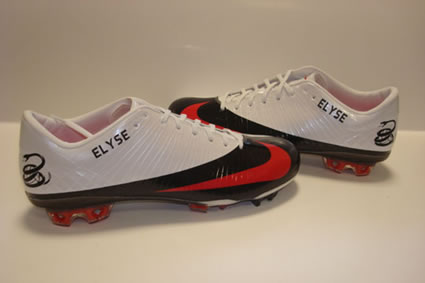 The Clint Dempsey Story
FIFA Mundial highlights Clinton Drew Dempsey's biography and rise to US National Team and Fulham Fame.
Clint Dempsey isn't the only member of his family to get some media attention, his wife Bethany wore a painted on bikini in the Sports Illustrated swimsuit issue.
Dempsey has scored some big goals for the U.S. national team, but his volley against Ghana in the World Cup in Germany is probably his the biggest goal in his career so far.