DiMaria olympico: Angel DiMaria nearly beats Polish goalkeeper Wojciech Szczęsny with an olympico. DiMaria whips the soccer ball in with pace and Szczesny has to rush back into his goal to tip the ball over the bar.
The Polish goalkeeper tipped the ball over the bar and then smiled and gave DiMaria the thumbs up. The two must know one and another quite well since they're teammates on Juventus! I'm guessing DiMaria has tried this on a corner kick a few times in training.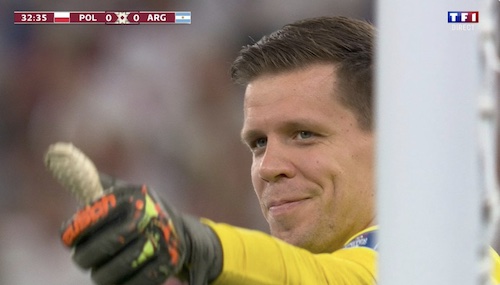 Really, it's surprising that you don't see more players try to score right from the corner. It keeps the goalie honest. He can't come off his line too far if he thinks the corner kick taker might try an olympico.
Like Messi, this will probably be DiMaria's last World Cup for Argentina at 34 years old. So far he is having an excellent World Cup for Argentina. The soccer ball just seems glued to his foot and he can still dance past defenders with ease.
DiMaria also has a unique understanding with Messi. The two know what the other is going to do on the field at all times. It was DiMaria who found Messi at the top of the box when Messi scored that important goal versus Mexico.
See the corner kick versus Poland in the World Cup where DiMaria tires to score directly via an olympico.
😳😳

Di María almost scored an Olimpico on Szczęsny 👀 pic.twitter.com/MNffFiTFVD

— FOX Soccer (@FOXSoccer) November 30, 2022

DiMaria has of course scored directly from a corner kick before. So why not try an olympico in the World Cup. Dimaria scored directly from a corner when he played for PSG.
Angel DiMaría opens the scoreboard as PSG make their homework waiting for Lille to slip for a chance at the Ligue 1 title.