Back in 2003, Ryan Giggs teaches young Manchester United Academy kids how to take players on. It just so happens that one of those young kids is Danny Welbeck. Yeah, so Giggs isn't such a bad teacher to have instructing you on the art of dribbling and putting defenders off balance so you can get past them. If it's one thing defenders hate it's when you drive at them with the soccer ball at your foot.

Ryan Giggs' Unforgettable Solo Goal Versus Arsenal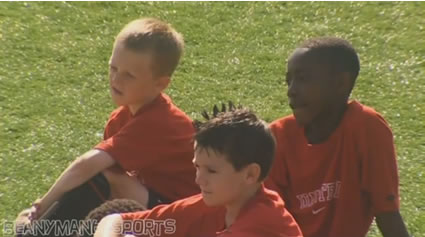 The shot of Danny Welbeck comes at about the 2:40 mark in the video below. Ironically, Giggs tells the young player who demonstrates the dribbling skill in the video that he needs to work on his weaker foot. But Giggs is famously known for only really using his favored left foot.