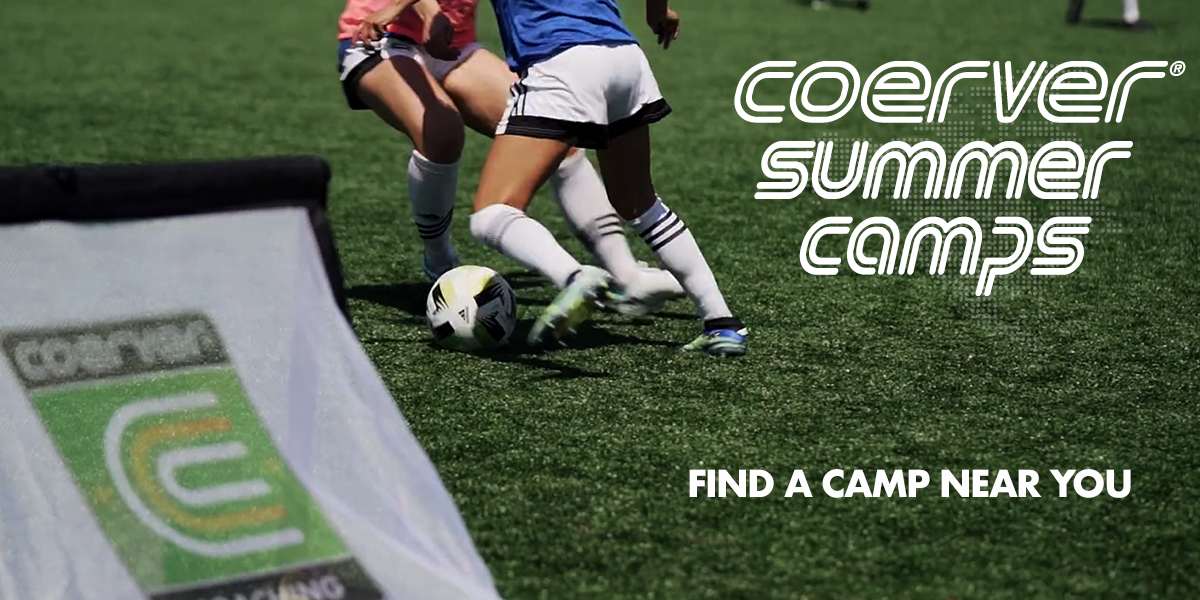 If you're looking for a soccer camp in Massachusetts, you've come to the right place. Below you will find the best soccer camps available in the state of Massachusetts. If you don't find the right soccer camp near where you live, it might be worth it to attend a quality soccer camp in a larger city or even another state nearby. Here are some of the best youth soccer camps in Massachusetts to attend this summer.
Featured Soccer Camps
One. Soccer Schools – Celebrating 23 Years of Excellence in Soccer Education and Dynamic Training Environments
East and West Coast Elite Residential Academy Experience
www.onesoccerschools.com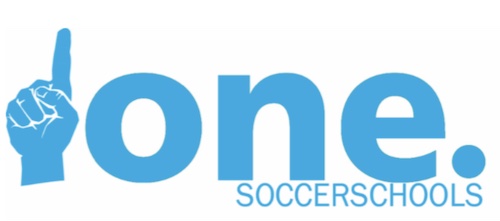 The East Coast (North Andover, MA – Brooks School) and West Coast (Santa Barbara, CA – Cate School) Our Residential programs are designed for the club player who has aspirations to play at the highest level. Our 5 Day Elite and 10 Day Academy Residential Programs offer a unique and specialized curriculum designed to maximize the individual player's growth and development, self-confidence and overall success during their stay. The Residential Program attracts talented players from across the United States. Players become part of the one. Family and continue to return every year to immerse themselves in the culture of one. Soccer and be part of the one. Family!
Our International Staff are hand selected for their knowledge, experience and enthusiasm to teach youth soccer players. These coaches have a strong commitment and desire to support players with their goals and ambitions while igniting a greater joy for the game!
For more information on the camp or to see if this would be a good option for your child, Contact our Resident Camp Director, Lloyd Biggs at lloyd@onesoccerschools.com
Office contact: (o) 805-845-6801 or info@onesoccerschools.com
Visit our website for more information: www.onesoccerschools.com
Soccer Camps International
www.soccercampsinternational.com  – The leader in online registrations for famous and Elite European Clubs Youth Summer Soccer Camps and Soccer Schools, offers players the opportunity to discover new ways of learning and developing soccer skills with players from all over the world in some of the world's best soccer countries including England, Spain, Italy, Portugal and France. Learn how to play the soccer style of Real Madrid, Barcelona, Manchester City, Chelsea, Arsenal, Liverpool, AC Milan, Juventus Turin, Benfica Lisbon, Paris Saint Germain and Bordeaux. Language Classes options available in France, Spain and England. Residential and Day Camp Sessions, Goalkeeper training sessions and girls sessions available. Cultural excursions in top European cities available for select camps. Register Online NOW
Nike Soccer Camps: www.ussportscamps.com/soccer
Get Better this summer at NIKE Soccer Camps! The Nike Soccer Camps provide youth soccer players the opportunity to improve their skills in a high-energy environment which includes morning and afternoon training sessions, small group offensive and defensive tactics and game play with top notch coaches. Offering coed, girls, and boys only programs at fantastic soccer venues with a safe, healthy and FUN learning environment for all ability levels for players of all levels and age ranges. Find soccer camps across the United States from the likes of Vogelsinger, Nike Soccer and the Soccer Academy! Register NOW
No. 1 Soccer Camps: www.no1soccercamps.com
The No.1 Soccer Camps are the leaders in soccer specialty camps for all ages and ability levels. Long recognized as the foremost training ground for goalkeepers and field players endeavoring to improve their soccer prowess, No.1 Soccer Camps will host locations throughout the United States with many new sites this year. In addition to our traditional Youth, Junior and Senior Academy, at select sites we are also offering our unique College Prep Performance Academy as well as our College ID Showcase Camps. Camps will be conducted in Arizona, Texas, Maryland, Ohio, Florida, Colorado, Massachusetts, Illinois, California, Georgia, Oregon, Virginia, Pennsylvania, New Hampshire, New York, South Carolina, Alabama, North Carolina, Michigan, Tennessee and Connecticut. Each campsite is organized into well balanced small groups of field players and goalkeepers with concentration of play on both sides of the ball in the 35 yards immediately in front of the goal, utilizing our unique Go to Goal curriculum. The Machnik Method is recognized as the industry standard. Many No.1 Soccer Camps present sold out situations so it is important to register early!
Register NOW
LA Galaxy Elite Youth Soccer Camps: www.lagalaxy.com
The LA Galaxy is proud and excited to offer a range of ELITE YOUTH PROGRAMS throughout the state of California. Explore your options below to find the programming that best fits your player!
Our specialized training sessions focus on technical and tactical development, activities that encourage creativity and match awareness, and discussions on game-related topics. We strive to identify and develop key players who could advance to play for the Galaxy Discovery Program, LA Galaxy Academy, LA Galaxy II or the LA Galaxy one day.
Register Online NOW
WHAT: Top specialized training sessions focus on technical and tactical development
AGES: 10-16 Years Old (Boys and Girls)
SKILL LEVEL: Intermediate, Competitive, Advanced, Elite (Examples: Flight 1, Silver Elite, ENCL, MLS Next or equivalent)
CAPACITY: To ensure the quality of our Programs, all Camps are limited to 15:1 (Camper to Coach) ratios and registration is first come, first serve.
International Development Academy: www.internationalda.com
IDA camps and player experiences are the new standard for international soccer camps. Designed for serious student-athletes, IDA's camps and player experiences combine elite training, player development, and competitive match-play against top competition. IDA Camps are offered year-round, with specific dates during the summer season. "The intensity of the training and schedule, the real games, the video footage for my highlight film – to name just a few. The whole experience was so different to what we are used to with summer camps and ID camps. Most camps these days are the same thing – show up, do some training, play some practice games with the same players. You can't really compare the two. If you want the real deal, IDA is your best bet."
Register Online NOW
North-East Residential Camp: www.newenglandsurf.com
The North-East Residential Camp is designed for like-minded Players (born in 2012-2011-2010-2008) who want to compete with the Best of the Best players in the North-East region and be coached by some of the best coaches at New England, New Jersey and Rhode Island Surf. 4 days of elite training, coaching, educational workshops, and internal competitions, at one of the best prep schools in New England. This is a fantastic opportunity for all the players to showcase their talents and get ready for the pre-season, and fall season with their clubs.
Register Online NOW
The Berkshire Soccer Academy for Girls: www.berkshiresocceracademy.com
Girls at the Academy receive elite training at top-quality facilities from our qualified and experienced coaching staff. One of the few specialty soccer camps set in a traditional camp environment, we focus on player improvement while deliberately infusing fun and friendship into the learning process. At the Academy, girls discover their greatness both on and off the field. The Academy is located in East Otis, Massachusetts, 10 miles north of the Connecticut border, and about 2 hours by car from Boston, and 2.5 hours from New York City.
All sessions run Sunday morning through Thursday afternoon. Those wishing to attend multiple sessions can attend a Bridge session from Thursday – Sunday (cost $495).
Camp Office Phone (all year): 800-326-9219
Learn more here: www.berkshiresocceracademy.com
One. Soccer Schools Residential Experience
www.onesoccerschools.com
The California Residential programs are designed for the serious, motivated player who has the passion, desire and aspirations to play at the highest level. Our 5, 10 & 15 Day Residential Programs offer a unique and specialized curriculum designed to maximize the individual player's growth and development, self-confidence and overall success during their stay. The residential program attracts talented players from across the United States. Players continue to return every year for the total soccer environment and family they become part of. Our staff are hand picked for their passion and experience within youth soccer! Our training methodology is simple, let the game be the teacher and the coach be the guide. The four 45-minute morning sessions are devoted to the players technical toolbox. The three 45-minute afternoon training sessions are devoted to the four moments of the game, transitions, offense and defense.
Our well thought out themed games look like soccer, and create a highly competitive, challenging, educational and enjoyable experience for the player! The two 45 minute evening sessions are all about competing in small sided games and 2v2 Footvolley. Sprinkle some Qualified Yoga Instruction, Inspirational learning modules on both Nutrition for recovery and health, and team culture and core values, creates an environment unlike no other! For more information on the camp or to see if this would be a good option for your child, contact our Resident Camp Director, Lloyd Biggs at lloyd@onesoccerschools.com and/or visit our website at www.onesoccerschools.com
---
Massachusetts Soccer Camps
Advanced Girls Soccer at UMass
(http://advancedsoccer.com)
Team camp: designed to provide high school varsity and/or U-16 to U-18 teams with an intensive training environment to prepare for preseason, cup play, etc.
Advanced II: A very successful hardworking camp! Advanced II is an opportunity for serious high school level varsity players as well as U-19, U-17 and U-16's. Individuals, small and large groups are welcome.
Advanced Girls Soccer
10 Laurana Ln
Hadley, MA 01035
Phone: 413-545-4343 (day); 413-549-7419 (night)
Fax: 413-549-7419
E-mail: mcharron@charter.net
Brian Ainscough Soccer Academy
(http://www.ainscoughsoccer.com/)
Our programs are better than ever! We offer a Youth Residential for grades 5-8, in which we emphasize technical skill development. This camp experience is great to help the youth player prepare for the next stage of competitive soccer.
The select program is for High School individual players and teams to get prepared for their High School season and the opportunity to get coached by the top college coaches in the Northeast. Our coaches truly show you what it takes to play at the next level! We had huge success with our new Elite 150, a three day camp just for High school soccer players.
The camp is directed by three of the top coaches in the Northeast: Ed Kelly (Boston College), Chaka Daley (Providence College), and of course, myself! The camp is set up for you to show the coaches your ability through small and full-sided games. Parents: as you would expect, we have goalkeeper camps at all of our summer sessions.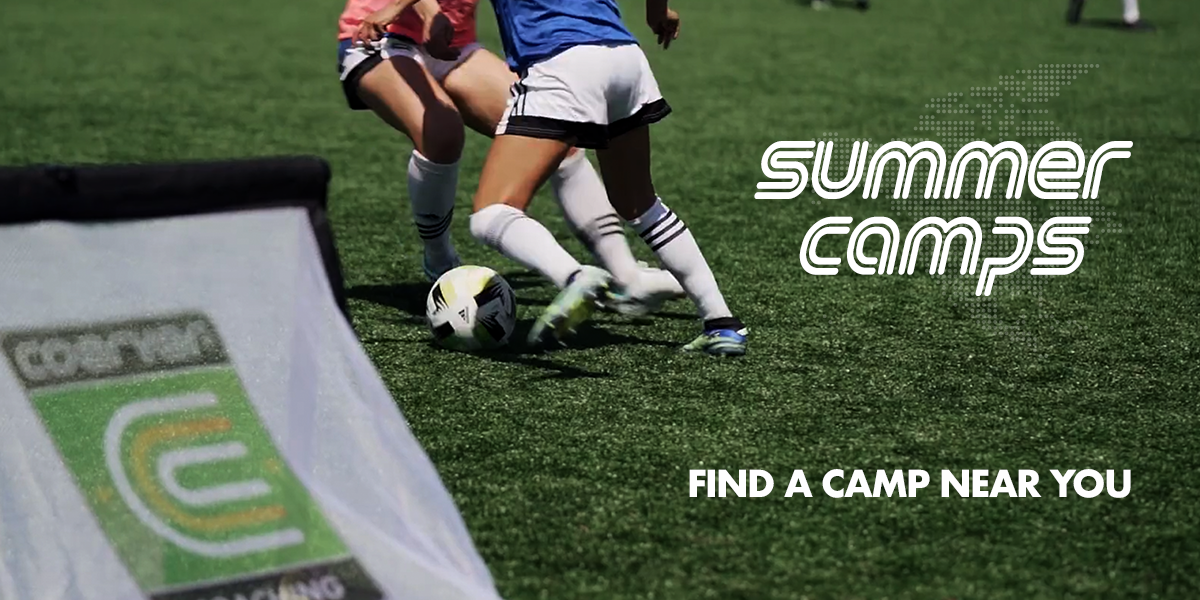 Coerver Coaching USA Soccer Camps
Coerver Coaching's mission is to provide the world's best youth soccer educational services and products at its Player Camps, Schools and Coaches' Clinics. Our aim is to make the benefits of Coerver® Coaching available as widely as possible through our network of Coerver Coaching licensees. Coerver has camps across the United States including soccer camps in Massachusetts.
FREE Soccer Training Tips from Coerver Coaching: Enter your email address at this link to start your free soccer training tips: Six Steps to Soccer Success. Find Out Why Over 70,158 Coaches Love Coerver Coaching. Learn more about the The Coerver Coaching Method.
Elite Soccer Camp in Massachusetts
(www.elitesoccer.com)
Our goal is to provide a great camp experience emphasizing learning in a creative, fun and challenging environment where campers have the opportunity to develop both as soccer players and as individuals. We want our campers to improve, have fun, make friends and look upon their time playing soccer as a positive period in their e lives. We have the staff with the knowledge and ability to coach at all levels. Contact email: info@elitesoccer.com
Ferdie's Soccer Magic Skills Programs
(www.soccer-magic.com)
To succeed in today's brand of soccer you need skills, sophisticated skills. FSM program is designed specifically to develop exceptional ball-handling and ball-control skills. By specializing and focusing 100% on this area of development, we are able to probe deeper into what you need to enjoy and succeed at the highest levels of the game.
Francis Okaroh's Ultimate Soccer Academy
(http://www.fokarohusa.com/)
Game Intelligence is a key. Our staff will achieve this objective through hands-on instruction with an emphasis on skills and fundamentals. Our talented coaches will also place daily emphasis on motivation, self-discipline, and teamwork. Technical and tactical aspects of the game will be developed through videos, discussions, and coaching sessions, small sided games, and full field competition. Each player will leave this experience with a preview of what is required at the next level.
23 Paquin Dr.
Marlborough, MA 01752
Phone: 781-640-3082
E-Mail: francis@fokarohusa.com
Full Pitch Soccer Camps
(www.fullpitchsocceracademy.com)
The Full Pitch Soccer Academy is designed for players who are serious about reaching their highest potential. We train players with a variety of goals whether that's moving up to the next age group to playing college or even professional soccer. During the camp, we'll spend two full days on the field focusing on both technical and tactical elements of the game while also taking time in the classroom to watch National Team and NWSL game footage so players understand how to break down plays and see the whole picture.
Location: Needham, MA July 14 &15
Camp coaches: Abby Wambach, Shannon Boxx and Christie Rampone
The Future of Soccer Academy Inc.
(www.wheatonma.edu/athletics/soccerw)
The priority of the Soccer's Future Academy, Inc. is player development (technical/skills and tactical/decisions), education and fun. Our program is designed to develop imaginative, creative and passionate players who will play this beautiful game with confidence, flair and excitement.
John Smith Soccer Camps
(http://www.johnsmithsports.com)
For the past 43 years, I have run my own camps and clinics in Massachusetts. I have been instrumental in starting Youth Soccer Programs in numerous towns as well as teaching thousands of coaches and parents to enjoy working with young soccer players of all ability levels. Most of the coaches running camps and administrators running the state associations and leagues in New England were introduced to soccer through my camps or worked at my soccer school in order to improve their knowledge and understanding of the game.
Felicity Day – director of soccer Coaching
Kerrcamp Inc. Soccer Camp
(www.Kerrcamp.com)
It is the Kerr Camp's goal to offer diversified training and instruction to meet the needs of all ages and skill levels from beginner to advanced. All of those attending will receive first class instruction from many of the best coaches and players in New England. It is our commitment to ensure that every camper has an enjoyable, positive experience. We stress the importance of fundamentals, team play and sportsmanship.
617-285-4128
coachosoccer@yahoo.com
Kidz Love Soccer Summer Soccer Camps
(http://kidzlovesoccer.com/)
Kidz Love Soccer programs have been designed with the whole child in mind. A KLS experience encourages participant self-discovery, where kids not only learn to love the sport of soccer through mastery of ball skills, but by also learning important life lessons such as Sportsmanship, Effort, Learning, and Fun (S – E – L – F acronym). Experimentation and invention are their own reward, as participants learn through fun games and imagination.
Kristine Lilly Soccer Academy
(www.kristinelilly13.com)
Few players in the world -male or female- can even come close to the accomplishments of Kristine Lilly. For more than 20 years she has remained one of the game's top players, a fact to which her record 352 caps for the US National Team gives testament. Now you can have fun and meet new friends as well as learn soccer skills from this two-time Olympic Gold Medalist and two-time World Cup Champion! Learn from a legend in women's soccer at this soccer camps in Massachusetts.
To register go to for a soccer camp go to: www.kristinelilly13.com
Mickey Kydes Soccer Academy
(https://kydessoccer.com)
With an emphasis on leadership, organization, education, and program execution, Mickey Kydes Soccer has made a commitment to offer the very best in soccer education. Mickey Kydes Soccer offers each player the opportunity to develop a love for the game with a focus on creativity, technical confidence and tactical understanding, as well as being part of environment where personal positive concepts are being constantly developed and influenced.
Lightning Soccer Camps
(www.lightningsoccer.com)
We offer a full range of camps and training programs for young players of all ages!!! From beginners through to Advanced & Elite players. Our Overnight Camps offer a College Prep program & first class preseason preparation as well as the Lightning Soccer Academy (first week of Overnights only) for middle school aged players. The sites we use offer superb facilities and each camp is Coed with a Goalkeeper camp incorporated. We also offer the ease and convenience of online registration! In the meantime refer to our Camps at a Glance page to check out the complete schedule, tuition & deposits.
Mass Premier Soccer
(www.masspremiersoccer.com)
Mass Premier Soccer will provide you with a unique soccer camp experience. Staff at these camps will be made up of players from the MPS Boston Renegades (W League) and MPS Cape Cod Crusaders (PDL League) and licensed coaches from the United Kingdom. From our Smart Soccer program for players aged 4-8 to our Skill Seekers program for 9-12 year olds, through to our elite program for teenage players, you will experience a week of soccer education and fun. Learn to be a Champion on and off the field with MPS! For more informataion, call: 781.891.6900, or E-mail: camps@mpsbr.com
Massachusetts Soccer Academy at UMass
(http://www.masssocceracademy.com/umsoccer.html)
The Massachusetts Soccer Academy (MSA) can help you in any stage of your soccer development – as long as you are willing to work hard to make your dream come true! Over the years many past campers have been recruited and earned scholarships at top universities across the country. We want you to think seriously about your goals in soccer.
Massachusetts Soccer Academy
Boyden Bldg, Men's Soccer, UMass,
131 Commonwealth Ave,
Amherst, MA 01003-9253
Phone: (413) 545-3544
Fax: (413) 545-3799
Megan Rapinoe Soccer Camps
www.rapinoe.us/rapinoe-sc/
Sport is the intersect between people and our mission. We use our ongoing fitness programs and nationwide performance training clinics to instill our philosophies of working hard, having fun, and dreaming big to individuals of all ages and backgrounds. We believe there is endless amounts of untapped potential in everyone. So we want to help you reach your full potential in years to come, by embodying our call to action of Being Your Best You.  Attend one of Megan Rapinoe's soccer camps in Massachusetts this summer.
Performance Training Clinic
Duxbury, MA
Mickey Kydes Pro Soccer Camp
(www.kydessoccer.com)
Mickey Kydes Soccer Enterprises is dedicated to providing youth soccer players with a top-flight soccer education. We will create a nurturing and supportive environment that will positively shape attitudes such as responsibly, work ethic, leadership, and sportsmanship. Our consistent and challenging culture will develop in each player the technical, physical, and emotional skills necessary to achieve success both on and off the field.
Phone: (203)-852-6969
Fax: (203)-831-0255
moreinfo@kydessoccer.com
mickey@kydessoccer.com
billw@kydessoccer.com
New England Revolution Soccer Camps
(https://www.revolutionsoccer.net/academy/player-development-programs)
The Revolution Academy is one of the most innovative youth training programs in Major League Soccer, recognized by US Soccer as one of the top 10 youth development programs in the country. The Revolution Academy trains players of all abilities in all aspect of the game, including ball mastery, speed of play, coordination and balance and movement with and without the ball. These clinics will help players feel comfortable with the ball at their feet where they will see more success on the soccer field. Look to attend one of the New England Revolution's soccer clinics and or soccer camps in Massachusetts thus summer.
Paul Turner's Ultimate Soccer Academy
(www.ultimatesoccer.org)
PTUSA prides itself on the quality and experience of it's staff. Our curriculum has been designed to challenge each player, both individually and in a team environment. Sessions are fast paced and focus on technical refinement at match speed and tactical awareness in functional game situations. We have 3 unique residential sites that offer a different camp experience to a wide range of players.
Advanced Team/Player Week: August 3-7
High School Prep Week: August 14-18
Youth Week at Wingate Kirkland: August 14-18
Cape Cod Sea Camps: August 18-22
Paul Turner's Ultimate Soccer Academy
P.O. Box 119
South Yarmouth, MA 02664
508-385-2014
fax: 508-385-2045
Play Soccer Camps in Massachusetts
(http://www.playsoccercamps.com/)
A community can be people who live in an area or the area in which they live. It can be a group of nations with a common history or common economic or political interest but every community is made up of individuals each different and each equally important for a community to work. We at Play Soccer are part of the local, state, national and now world soccer community. We are joined by individuals and companies with a shared interest that through soccer we can connect people and nations. Using the love of a game we can educate, develop and enhance not only our own lives but those across continents.
24 St. Martin Drive, Unit 10
Marlborough, MA 01752
Main Office: 508-460-6570
Camp/Clinics: 508-460-6363
Team/Equipment: 508-460-6575
Fax: 508-460-6580
Precision Soccer Camps
(http://www.precisionsoccer.com)
Contact us for individual training, college consulting, or team training. We place campers into groups based on age and skill levle. Our goal is to allow players to excel in a positive learning environment.
Precision Soccer, LLC
P.O. Box 59
Wilmington, MA 01887
Phone: 508-932-6248
precisionsoccer@aol.com
Premier Soccer Camps in Massachusetts
(www.soccercampbytheocean.com)
Contact: Dennis Lukens – 866-449-9237 Dennis@soccercampbytheocean.com
"The Premier Soccer Camp Training System" was designed and developed by Olympic Soccer Coach, US National Champion Youth Coach and current European Head Coach, our National Director Dennis Lukens. We guarantee that you will dramatically improve your technique, your tactical understanding and your physical fitness after attending one week with Premier Soccer Camps. Our Coaches are National Team Players or MLS/Professional/College Players. All are Elite High Level Players who have the ability to demonstrate to you the simplest or most advanced soccer skills at our soccer camps. Our Elite Staff have coached Olympic, College & Professional Soccer Teams and are United State Soccer Federation and UEFA We have some of the best soccer camp locations in America with sites in MA, PA, CA, NY, NJ, MD.
Real Madrid Soccer Clinics & Camps
(http://rmfclinicsusa.com/clinics)
The Real Madrid Foundation Clinic is a comprehensive program that aims to motivate and develop the skills of young soccer players through a unique training and education methodology supervised by a professional team of Real Madrid Foundation coaches and staff hailing from the famed Real Madrid City in Spain. Real Madrid Foundation coaches (selected by Real Madrid C.F. Academy Director) conduct all training. Our coaches have experience with the Real Madrid Academy youth teams, using the same methodology. This summer attend one of Real Madrid's elite level soccer camps in Massachusetts and learn from coaches from the Spanish giants.
World Sports Soccer Camp
www.worldsportscamp.com/about/sports-activities/soccer/
During the week of July 23, 2017 to July 29, 2017 World Sports Camp has been chosen as the first overnight / day camp in the United States to host a Real Madrid Foundation Clinic. This is a once in a life time experience to be coached for a week by the youth coaches of one of the world's greatest professional soccer clubs.
Learn more here:
https://www.worldsportscamp.com/realmadrid-foundation/
Rick Sewall Soccer Camps
(http://ricksewallsoccertech.homestead.com/)
The fun of soccer is in making the ball go where you want it to go. The SOCCERTECH program is designed to help players at all levels develop improved ball control and touch through concentration on proper foot control and body positions, and other individual techniques (head, chest, thigh). We put special emphasis on shooting technique. Tactically, we focus on enjoyment of a skilled, possession approach to the game of soccer.
Shalrie Joseph Soccer Academy
(http://sjsa21.com)
Welcome to the Shalrie Joseph Soccer Academy! This is the first year that I am launching my Academy and I am very excited. Through this Academy I hope to be able meet and teach as many young players as possible. Soccer has so positively affected my life. Soccer has given me everything that I have and taught me many lessons on and off the field. I want to give back through my Academy some of the knowledge and experiences that the game has given to me.
Camps run from the end of June through August at various locations through RI and MA. There are both full day and half day camps. Join Shalrie Joseph at one of his soccer camps in Massachusetts.
Shalrie Joseph plays in the MLS for the New England Revolution. Some of his honors:
5 Time MLS ALLSTAR
4 Time MLS BEST XI (2005, 2006, 2007, 2008)
Eastern Conference Champion 2005, 2006, 2007
US OPEN CUP Champion 2007
Superliga Champion 2008
Caribbean Footballer of the Year 2007
Learn more at: www.shalriejoseph.com
The Soccer Academy at Williams
(www.thesocceracademyatwilliams.com)
Our main objectives are to provide and educational experience which is fun and allows each participant to improve his or her technical, tactical, and physical aspects of play. Our curriculum focuses on ball skill, highlighting first touch, receiving, and passing. Players will be divided by age and ability and instruction geared differently for each level. Fun-oriented competitions are utilized to emphasize the topics of the day. We have a strong staff of educators, all of whom are dedicated to young people and the game of soccer.
TetraBrazil Soccer
(http://www.tetrabrazil.com/camp_schedule.htm)
TetraBrazil CAMPS feature professional, comprehensive, high quality soccer training with FIFA recognized "A" Licensed Brazilian Soccer Coaches. Register now for a quality Soccer Camp. Hosted in various states across the US. Check website for availability.
Thundercats Sports
(http://www.thundercatsports.com/)
Thundercat Sports is a local organization that runs summer camps, after school / weekend youth sport clinics, birthday parties, and more. We run unique, skill based sport programs focusing exclusively on our target age group (kids 3 – 14 years old). Thundercat Sports started as "Wildcat Sports" with our first programs being run in Sudbury, MA. Management at Thundercat Sports has experience running programs for tens of thousands of kids and understands how to put together a top-flight youth sport program.
Vogelsinger Soccer Academy at the Brooks School
(http://www.ussportscamps.com/soccer/vogelsinger/nike-vogelsinger-soccer-academy-brooks-school/)
We have designed a program for serious soccer players, those with a strong motivation to be their best! Our objective is to help you reach your highest potential. We start you on the right path, set your dream in motion, fire up your imagination, and leave you empowered to reach those goals.
Our international, professional soccer coaching staff is selected for their passion for the game and ability to teach. The ratio of coaches to players in the Academy is 1:8 and in the All-Star programs 1:10. Players receive a complete Nike uniform and Nike soccer ball. Self-evaluation at the beginning of the program and oral and written evaluations at the conclusion. Soccerobics, offered each morning at 6:45am, is a system of carefully designed exercises with the ball, incorporating soccer skills with aerobic and physical conditioning. Players are on-the-field training for 43 1/2 hours each week. Special goalkeeping training is offered at each site. Join us this summer at one of our soccer camps in Massachusetts.
WMA's "Shoot & Save" Clinic
(www.wmasoccer.com/shoot-save-clinic)
WMA's "Shoot & Save" Clinic is open to boys and girls, entering grades 8 through 12. College soccer coaches, Conrad Whyte, Kevin Murphy, and Michael Allen will host a 3-day clinic packed with technical and tactical expertise. "Shoot & Save" has a curriculum focused on improving attacking focused players both technically with finishing skills and tactically with their awareness around the goal. While at the same time, goalkeepers are focused on their own technical saving strategies and tactical awareness within their goal area.
WMA Soccer
Date: July 19, 20 & 23rd
Time: 6-8:30pm
Location: Greater Lawrence Technical HS; Andover, MA
REGISTER NOW: www.wmasoccer.com/shoot-save-clinic