---
6.8 ounces built for speed, that pretty much says it all right? The Nike Mercurial Vapor Superfly is a slick boot with innovative Flywire technology, carbon fiber outsole, vented insole, and cored-out studs for the lightest boot to ever hit the field.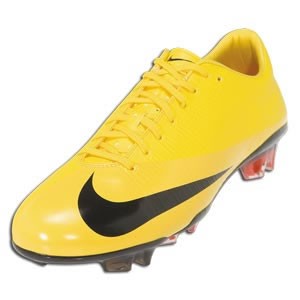 UPPER: The Vapor Superfly is constructed an ultra-thin Teijin material with Flywire filaments spanning the upper, attaching to the outsole to ensure support and durability. Nike's Mercurial Vapor Superfly has an integrated, vented tongue for a low profile fit. Nike identified the key ball touch areas on the upper on the Vapor and applied a special coating to improve grip.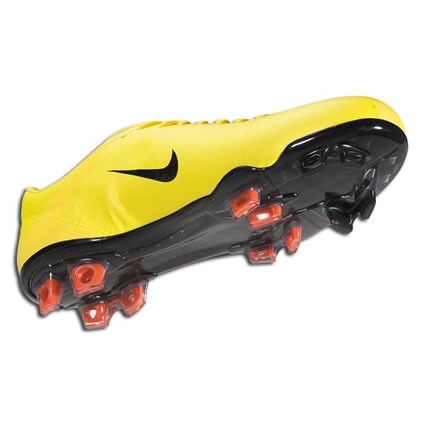 MIDSOLE: The Vapor's TEPEX thermoplastic chassis is engineered for flexibility in the forefoot and stiffness in the arch. Contoured speed last of the Vapor mirrors the foot shape. Removable EVA insole with ventilation holes.
OUTSOLE: The Nike Mercurial Vapor Superfly has a carbon fiber outsole with direct-injected bladed, cored-out studs. For firm, natural surfaces.
WEIGHT: (6.8 oz.) Hand-crafted in Italy.